Performance | Music at the eye's level with Eylem Basaldi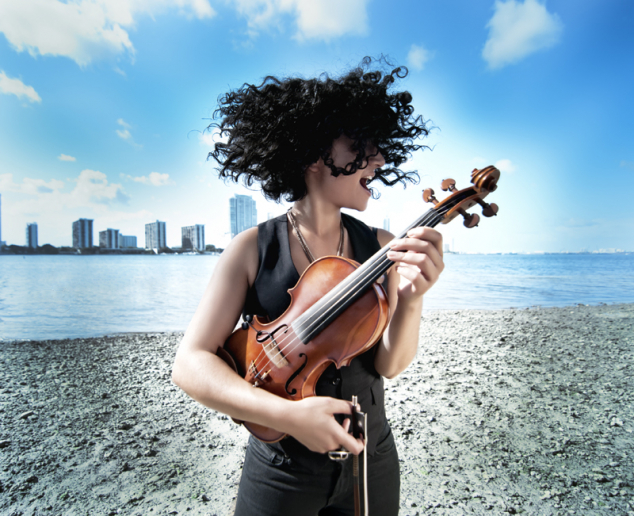 Program Details
Thursday, November 29, 2018 - 6:30 pm to 7:15 pm
Free with Pay-What-You-Wish Admission
2nd floor galleries at MAD
Thursday, November 29, 2018 - 6:30 pm
Program Description
Experience performances by some of New York's most exciting musicians in response to Anne Lindberg's the eye's level, a site-specific installation that uses hundreds of strings to evoke a cool ray of light raking across the gallery. Each musician will enliven the gallery to create a resonant space between the strings of their respective instruments and the strings in Lindberg's work.
Eylem Basaldi is a violinist whose musical interests span a range of genres and cultures. A native of Turkey, Basaldi is sought after for performances and recording sessions in the Middle Eastern, Balkan, and indie rock music scenes throughout the Northeast. She is a member of Dolunay, a trio that plays Rumeli urban folk music of the Turkish people from across the Balkans, and Sandaraa, a band that explores a vast repertoire of South and Central Asian material from Balochistan, Afghanistan, and beyond while blending it with the sounds of Eastern Europe, the Balkans, and other areas. She regularly plays and records with various musicians and bands, including Ahmet Erdogdular and Snarky Puppy, and has played with Omer Faruk Tekbilek, Ercan Irmak, Nükhet Duru, Dave Brubeck, the Borromeo String Quartet, the Boston Philharmonic Orchestra, and the musicians' collective Dünya. Basaldi is a graduate of the New England Conservatory of Music.
Music at the eye's level is organized by Ethan Philbrick, cellist and composer, and Lydia Brawner, Manager of Public Programs at MAD.