Performance | Oscillating While Dreaming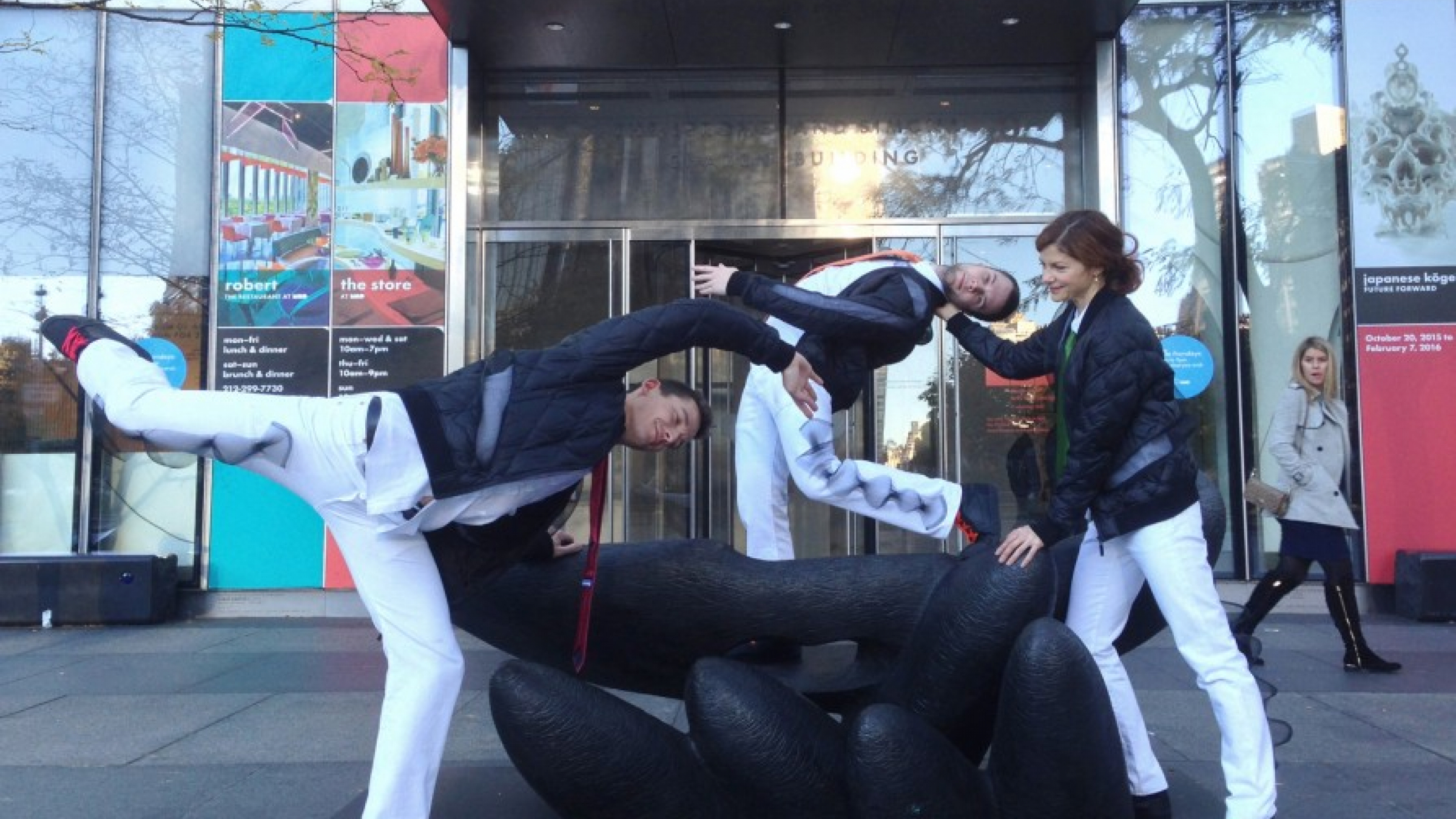 The Museum of Arts and Design (MAD) presents Oscillating While Dreaming, a site-specific dance piece created by Dylan Crossman, in response to an installation of outdoor bronze sculptures– Wandering Mountain (2014) and Temptation (2014) – by the noted sculptor and leading figure in American art furniture, Wendell Castle. The performance will be held on Saturday, November 7, 2015 at 2pm and 4pm, in conjunction with Wendell Castle Remasteredon view October 20, 2015 - February 28, 2016 at the Museum.
Oscillating While Dreaming is Crossman's attempt to animate the human hand in Castle's abstract sculptural works. Through an investigation of Castle's sculptural practice, Crossman explores his own creative process and in comparing the two, notes the need for art to acknowledge spontaneous accidents that lead the maker into new realms of discovery. Bridging sculpture and dance, Crossman simulates Castle's balance of organic and modern forms in a fluidly architectural performance that addresses "relative failure." Defining the limits of an idea, a concept, or a space becomes an integral part of the piece, even when it leads to dead-ends.
"Wendell Castle's sculptures are so incredibly dynamic. They are alive even in their stillness and the organic connection with my dancers and me exists as soon as we come in contact with the work." said Crossman. "Castle's sculptures become another set of bodies that we connect to and partner with, just as dancers so often become living sculptures. As the work develops, ambiguity lies in whether we frame them or they frame us."
Joining Crossman is long-time Merce Cunningham Dance Company dancer Lisa Boudreau and new Shen-Wei Dance Arts recruit Russell Stuart Lilie. 
Costume design by Quinn Czejkowski in collaboration with Dylan Crossman.
Oscillating While Dreaming was commissioned for Wendell Castle Remastered by Katerina Llanes, Manager of Public Programs at MAD.
Events