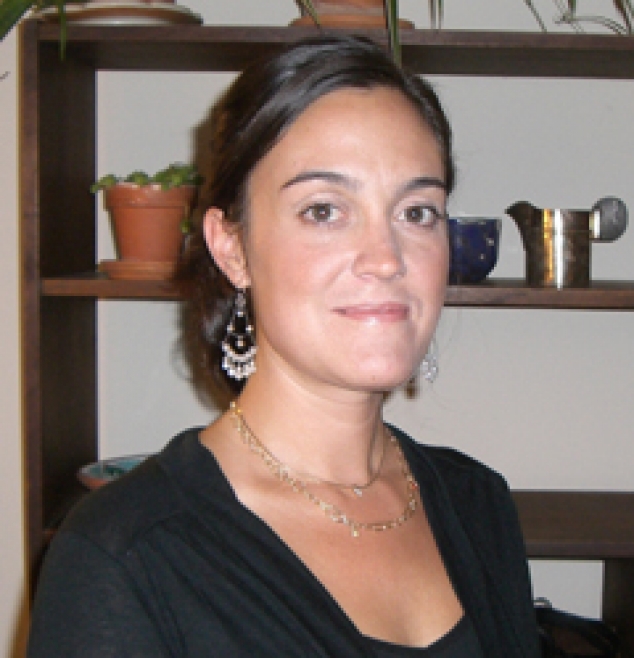 Sarah Abramson
Artist Sarah Abramson
click image to enlarge
Lay Down

Lay Down

click image to enlarge

Volume III

Volume III

click image to enlarge
About
In 2004, Sarah spent a pivotal year at The Penland School of Crafts in North Carolina where she was introduced to a world of jewelry where function and tradition were elements to be discussed and explored. Inspired, she attended the State University of New York at New Paltz, earning her Masters of Fine Art in Metal in 2008.
Sarah's work seeks a unique aesthetic exploring the transition from two-dimensional drawings to sculptural forms. Gestural ink compositions, pierced in copper and painted black, capture the movement of brushstrokes in metal. White enameled forms created by bending, folding, and fabricating sheet metal are voluminous and refined. By freezing brushstrokes and coating them to appear as paper rather than metal, Sarah uses color, texture and form to tempt viewers closer for a more intimate consideration of jewelry.
Sarah has participated in jewelry exhibitions throughout the U.S. and in Florence, Italy. Her work is currently represented by Galerie Marzee in Nijmenland, the Netherlands, and Galerie Noel Guyomarc'h in Montreal, Canada. Her work is published in The Compendium Finale of Contemporary Jewellery 2008.
Sarah lives in Brooklyn, New York. She is a studio technician for the Jewelry Design department at the Fashion Institute of Technology and makes jewelry on a freelance basis.