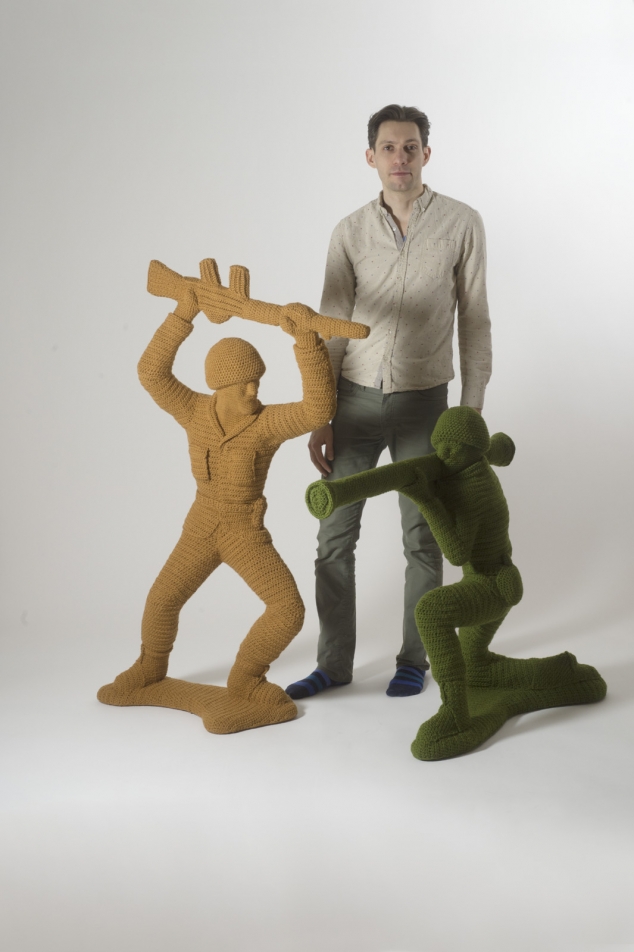 About
Nathan Vincent's work explores gender roles and the challenges that arise from straying from prescribed norms. Through stereotypically gendered mediums and techniques such as yarn and crochet, Vincent questions our assumptions around objects and activities, calling to attention the effect our beliefs have on the way we define ourselves and others through the lens of what's culturally appropriate based on gender.
Vincent focused his time at MAD creating "Threats": crocheted grenades, bombs, dynamite, and brass knuckles. Not only are these objects typically gendered male and represent power and aggression, but they also speak to the cultural structures in place that typecast us into certain ways of acting or living—fearing consequence without assessing if it is truly in our best interest.
Vincent studied at SUNY Purchase. He exhibits his work in the United States and abroad and has received international attention in publications including the New York Times and New York magazine. For more information please visit his website: www.nathanvincent.com.