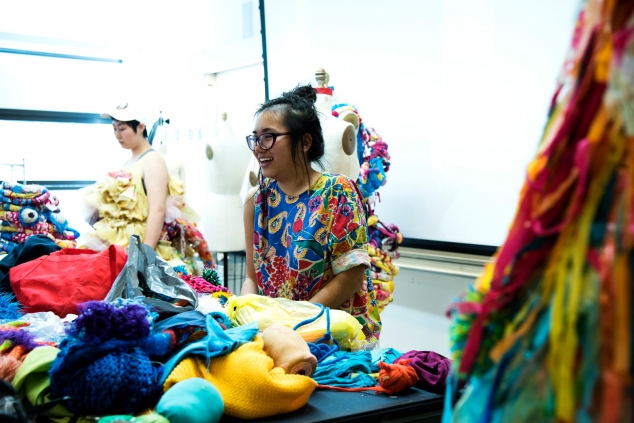 Lexy Ho-Tai
click image to enlarge
Lexy Ho-Tai

click image to enlarge

Lexy Ho-Tai

click image to enlarge

Lexy Ho-Tai

click image to enlarge

Lexy Ho-Tai

click image to enlarge

Lexy Ho-Tai

click image to enlarge
About
Lexy Ho-Tai is an interdisciplinary artist who is interested in the intersection between art making and social change. She explores human connectivity, female empowerment, and inner child narratives to produce work that is humorous, playful, and interactive. She works primarily with found and recycled materials using traditional craft techniques.
As a Van Lier Fellow at MAD, Ho-Tai will continue her interactive, participatory, and multidisciplinary project entitled KOOKERVILLE. Kookerville is an imagined world created by Ho-Tai where one's inner child is manifested into a brightly colored monster called a Kooker. Kookers have detachable parts such as instruments and masks to encourage public participation. Ho-Tai hopes that the Kookers help to break people from their daily routines and encourage spontaneous moments of joy, play, and connection.
Ho-Tai earned a BFA in Fashion Design from Parsons School of Design and also studied textiles at Central Saint Martins, London. For more information, please visit: www.lexymakesthings.com.