Untitled (In On B/W Waiting)
March 26, 2019 through July 28, 2019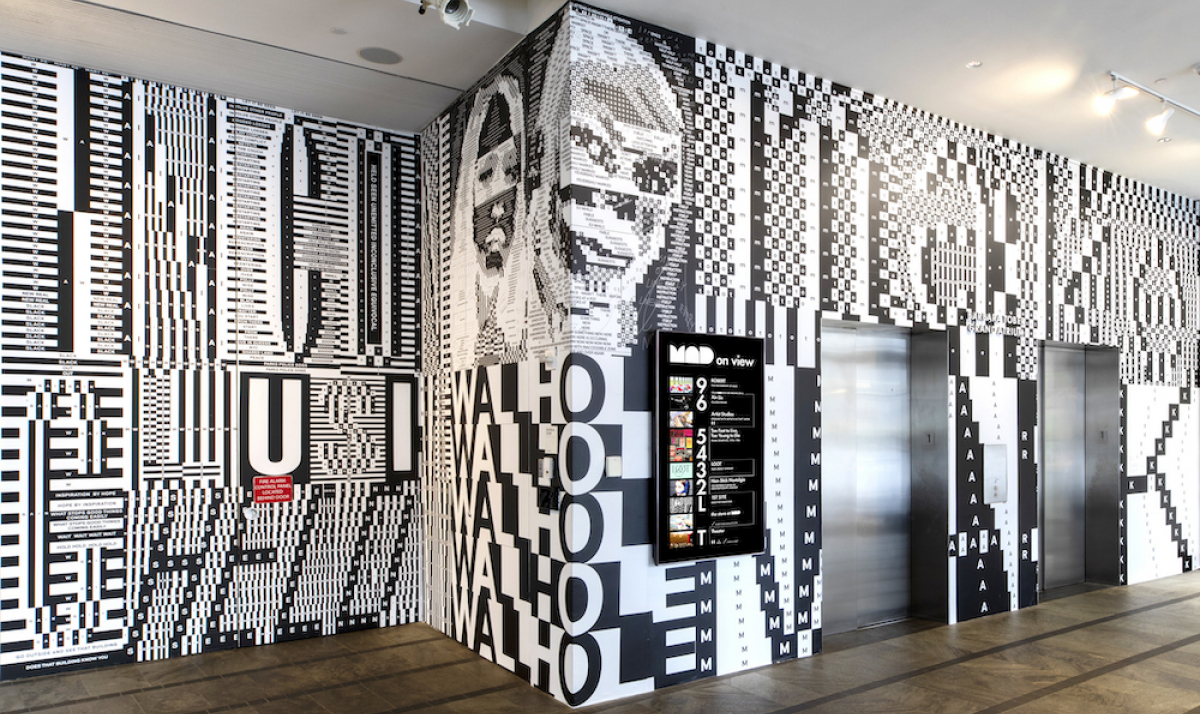 About the Exhibition
Maziyar Pahlevan's wallpaper presents a nondidactic, pattern-based system that encourages viewers to experience the design without arriving at any conclusions. The New York-based graphic designer was educated in Tehran and the Hague before obtaining his MFA from Yale. Pahlevan teaches at Pratt Institute in Brooklyn.
1ST S1TE is a project space located in the Museum's reception area, which features work by artists and designers that interact with and interpret the interior architecture and ambiance of the "entry."
Collections
Did you know that over 95% of MAD's permanent collections is accessible online with high resolution images? Click here to see the collection.