New Territories
Laboratories for Design, Craft and Art in Latin America
Nov 4, 2014–Apr 5, 2015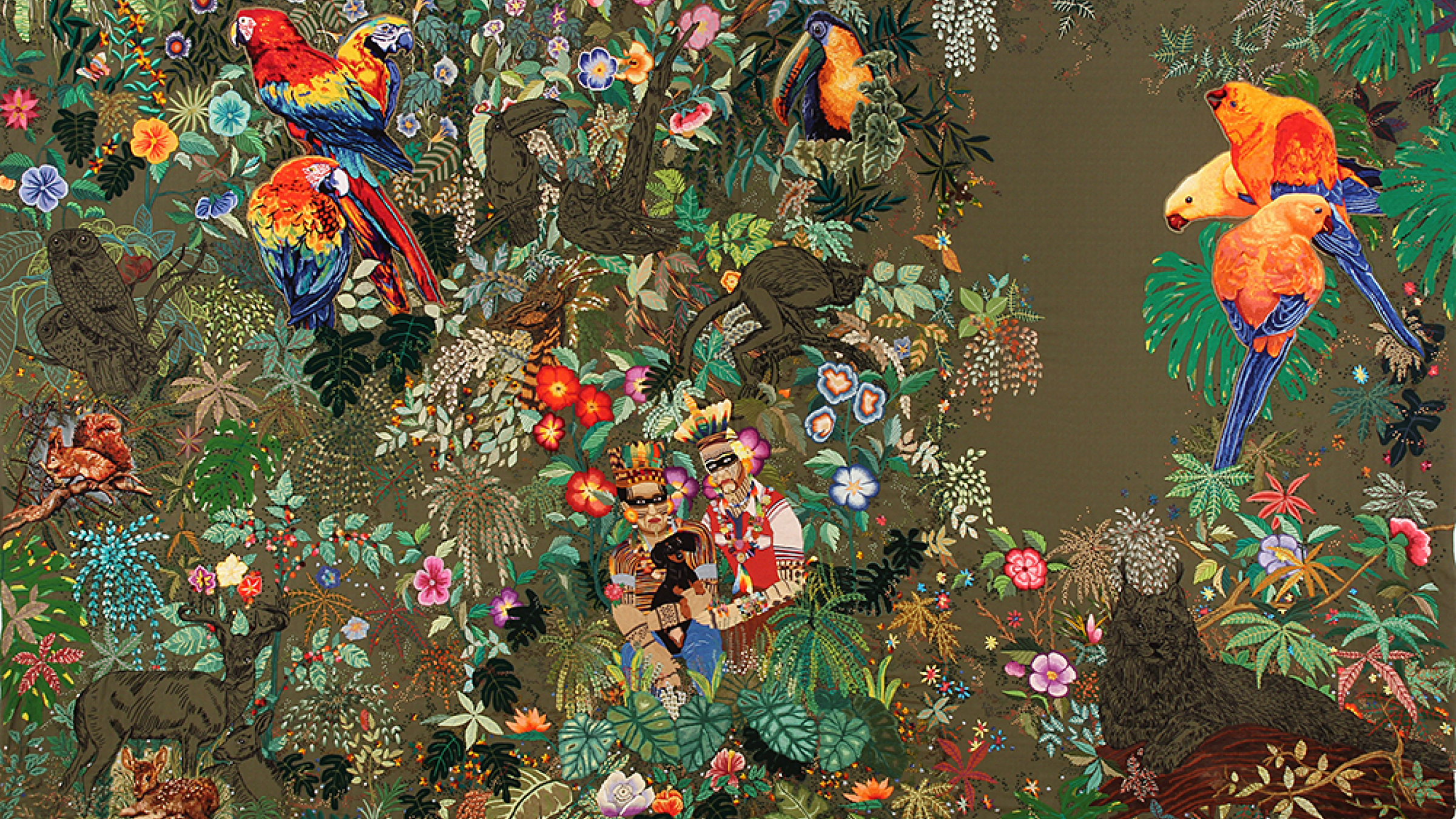 The term "new territories," as evoked by Italian architect and designer Gaetano Pesce, refers to the state of making in today's globalized society, a phenomenon that has helped to spur a confluence of art, design and craft. The exhibition New Territories: Laboratories for Design, Craft and Art in Latin America examines this trend in several distinct cities throughout Latin America, where some of the most pertinent new directions in arts and design are emerging today.
New Territories explores the collaborations between small manufacturing operations and craftspersons, artists, and designers, and demonstrates how the resulting work addresses not only the issues of commodification and production, but also of urbanization, displacement and sustainability. The exhibition explores a number of key themes, including: the dialogue between contemporary trends and artistic legacies in Latin American art; the use of repurposed materials in strategies of upcycling; the blending of digital and traditional skills; and the reclamation of personal and public space.
New Territories is organized by MAD's Chief Curator Lowery Stokes Sims and Adriana Kertzer, Curatorial Assistant and Project Manager. It follows MAD's groundbreaking 2010 exhibition The Global Africa Project, which presented new craft, design, and art that transcended nationality and regionalism in its presentation of the new nomadic paradigm of African identity. The exhibition is accompanied by a fully-illustrated, full color catalogue that will be published in separate English and Spanish editions by Turner Libros of Madrid and Mexico City.
Major support for New Territories: Laboratories for Design, Craft and Art in Latin America is provided by the Ford Foundation and the Robert Sterling Clark Foundation. Additional support is provided by Karen and Charles Phillips, the New York City Department of Cultural Affairs in partnership with the City Council, Furthermore: a program of the J. M. Kaplan Fund, The Venezuelan American Endowment for the Arts, the Consulate General of Brazil in New York, The Louise D. and Morton J. Macks Family Foundation, the Mex-Am Cultural Foundation, the Consulate General of Argentina in New York, The Mexican Cultural Institute of New York, and Ch.ACO, Contemporary Art Fair of Chile. Support for the exhibition website is provided by Phillips. Opening reception is sponsored by Corona and Jose Cuervo.
Curatorial Advisory Committee
Regine Basha
Marcella Echavarría
Susana Torruella Leval
Ana Elena Mallet
Nessia Leonzini Pope
Mari Carmen Ramírez
Gabriela Rangel
Jorge Rivas-Pérez
Magdalena Gruneisen, Curatorial Assistant and Project Manager
Antonio Sánchez Gómez, Curatorial Intern and Exhibitions Assistant
Alex Montane, Curatorial Intern
Special Thanks To
Blanca Serrano Ortiz de Solórzano
Adélia Borges