In Memoriam: Marvin Lipofsky
February 1, 2016 through February 26, 2016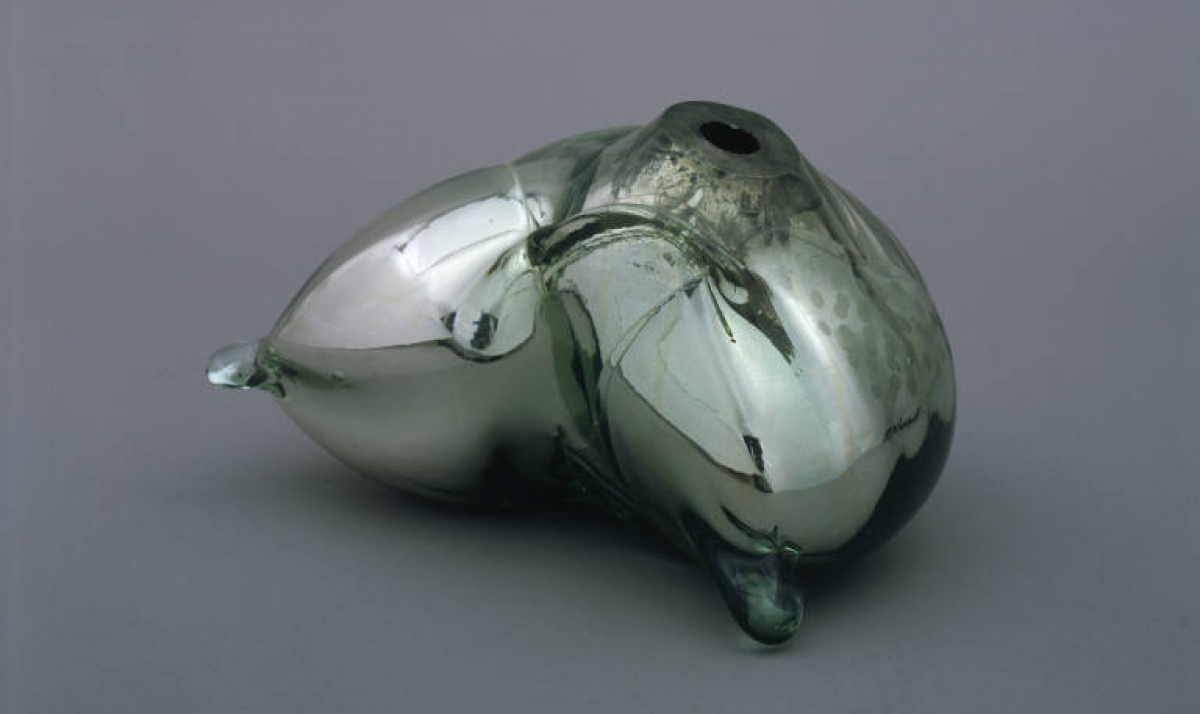 About the Exhibition
Marvin Lipofsky (United States, 1938–2016) was a pioneer of the American studio glass movement. As a graduate student at the University of Wisconsin–Madison, Lipofsky participated in artist Harvey Littleton's history-making glass workshops, held in a homemade hot shop on Littleton's farm. After graduating in 1964, he went on to establish glass programs at the University of California, Berkeley and, in 1967, at the California College of Arts and Crafts (now California College of the Arts), in Oakland.
During Lipofsky's time at Berkeley, the campus was a firestorm of activism fueled by the Free Speech Movement and, by 1965, protests against the Vietnam War. Antiwar sentiment made its way into much of the artwork coming out of Northern California during this period. In fact, Lipofsky inscribed the bottom of this work, Glass Form—Nineteen Dots, Eleven Stripes (1966), with the question: "What are you doing about the war?"
This work exemplifies Lipofsky's style before his invention of the more technically elaborate forms for which he is best known. The piece reflects the free-spirited, artistic environment that was Northern California in the sixties. Influenced by the slick, painted finishes of hot rods, Lipofsky experimented with fusing decals on glass, coating the interiors of glass bubbles with oil, flocking surfaces, and creating metallic and mirrored finishes by fuming with metallic salts. The silvered interior surface of Glass Form, which probably resulted from this last experimental technique, is finished with engraved dots and stripes.
In Memoriam: Marvin Lipfosky is curated by Assistant Curator Samantha De Tillio
Collections
Did you know that over 95% of MAD's permanent collections is accessible online with high resolution images? Click here to see the collection.