Goblets from the Permanent Collection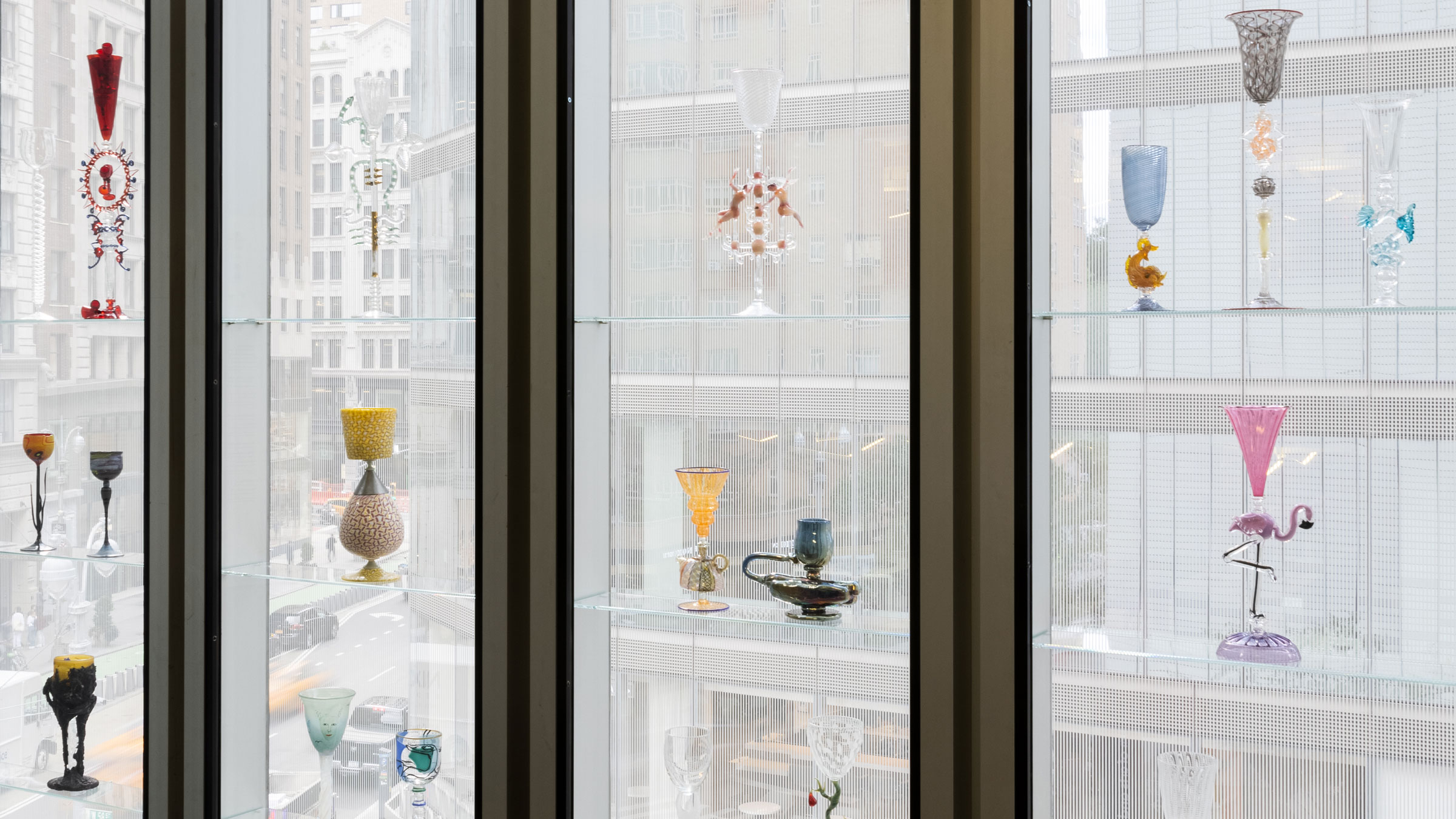 The Museum's third-floor stairwell contains a luminous display of goblets from the permanent collection. The breadth of examples illustrates the capacity of this vessel form to showcase an artist's skill, compositional ingenuity, and wit. The expertise gained by American artists throughout the 1960s and 1970s was the result of artistic exchanges with Venetian glass maestros. These relationships gave American artists unprecedented access to the previously closed world of Venetian glassmaking. It was through these experiences that the goblet—an important form in Venice—became a useful teaching tool in the United States. The goblet-making tradition subsequently established itself as a fixture in glass education, providing a form through which numerous complex glass techniques could be perfected.
Goblets from the Permanent Collection was curated by collections curator Samantha De Tillio.