Garmenting: Costume as Contemporary Art
Mar 12–Aug 14, 2022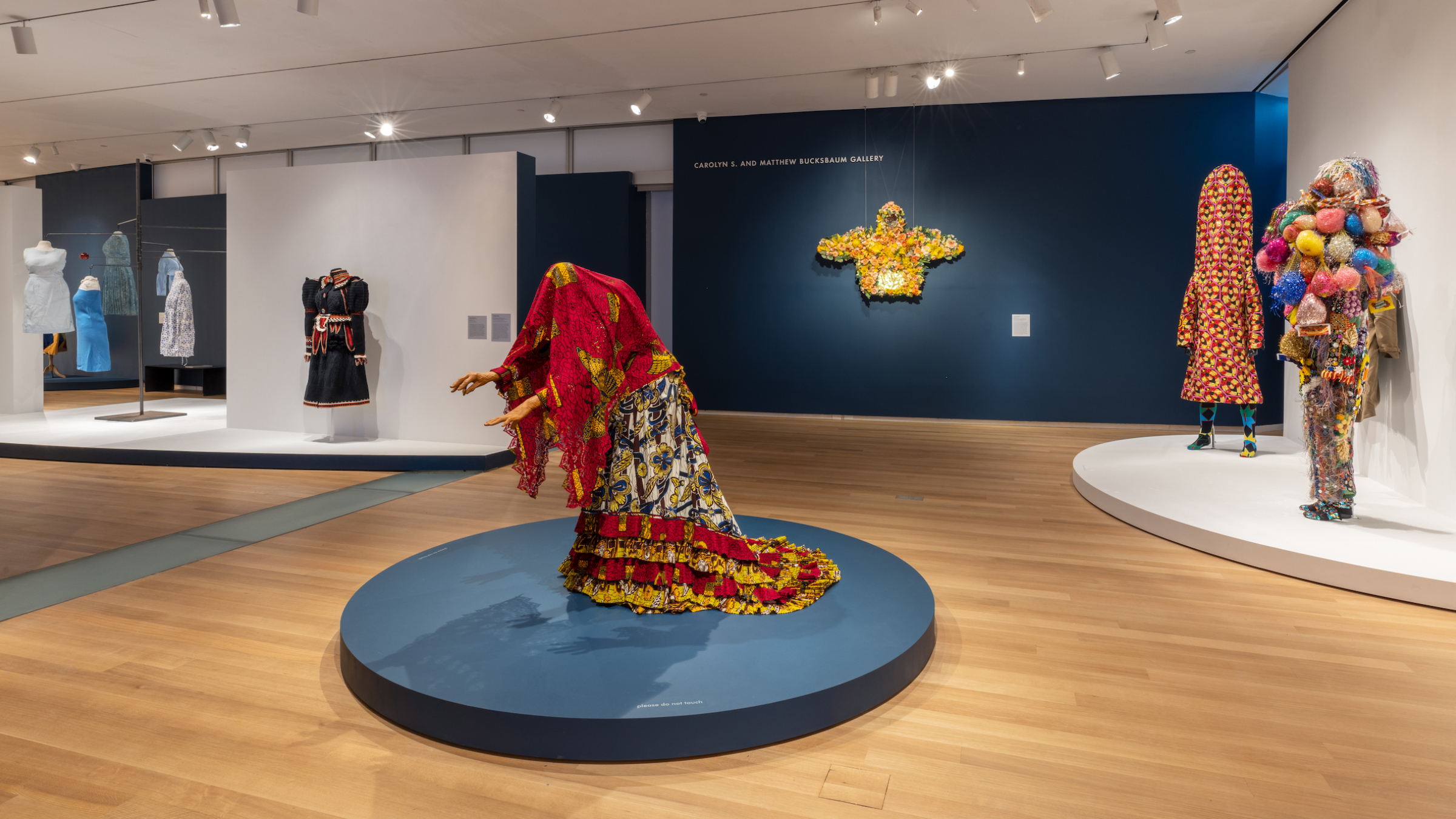 The first global survey exhibition dedicated to the use of clothing as a medium of visual art, Garmenting: Costume as Contemporary Art examines work by thirty-five international contemporary artists, from established names to emerging voices, several of whom will be exhibiting for the first time in the United States. By making or altering clothing for expressive purposes, these artists create garments, sculpture, installation, and performance art that transform dress into a critical tool. Adopted globally as an artistic strategy, garmenting uses the language of fashion to challenge traditional divisions of form and function, cast a critical eye on the construction of gender, advance political activism, and address cultural difference.
Live performances and activations involving five of the artists in Garmenting will be presented on-site throughout the exhibition.
Exhibition Highlights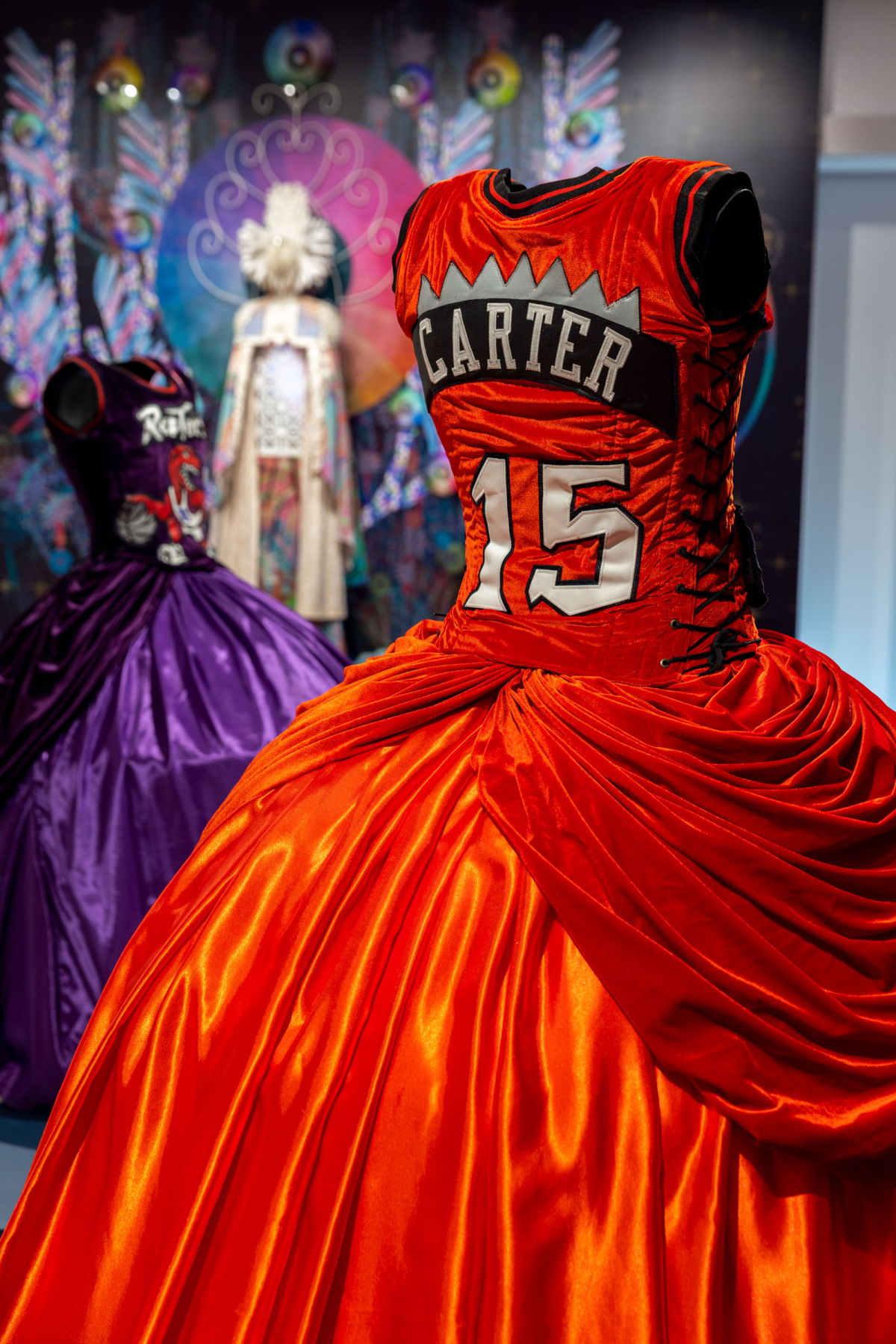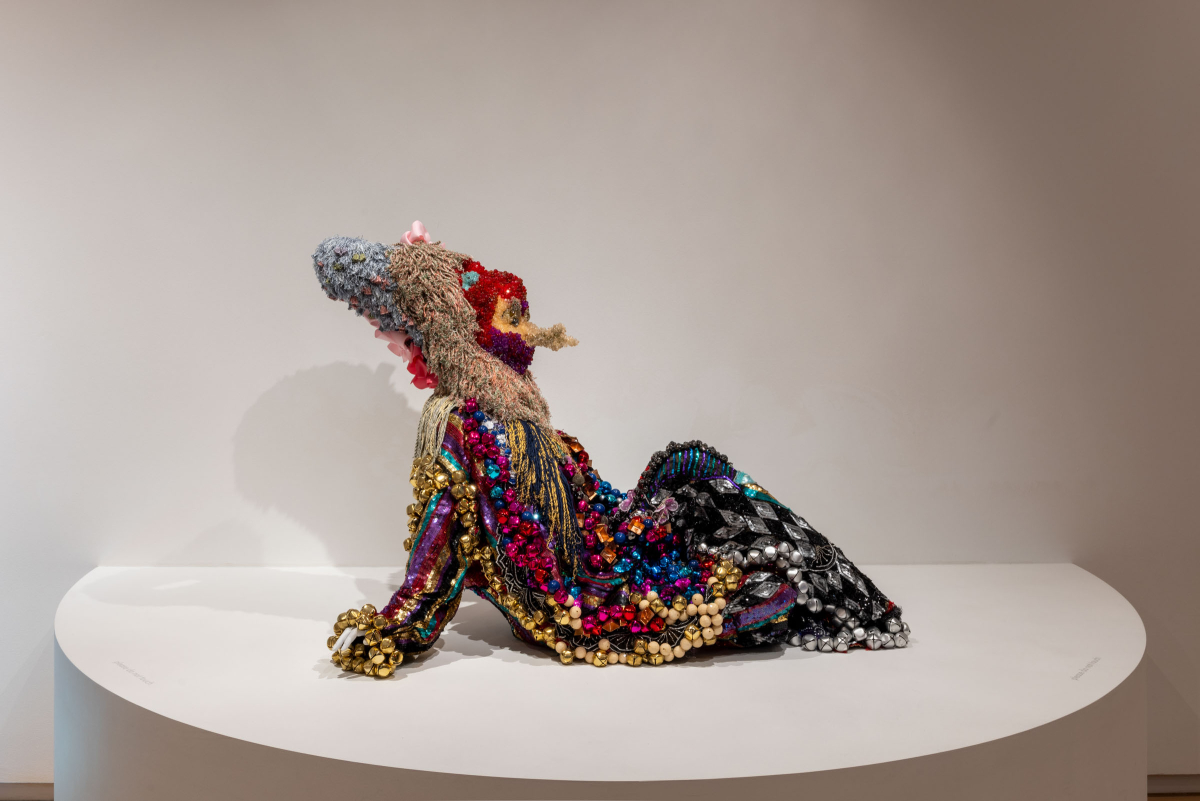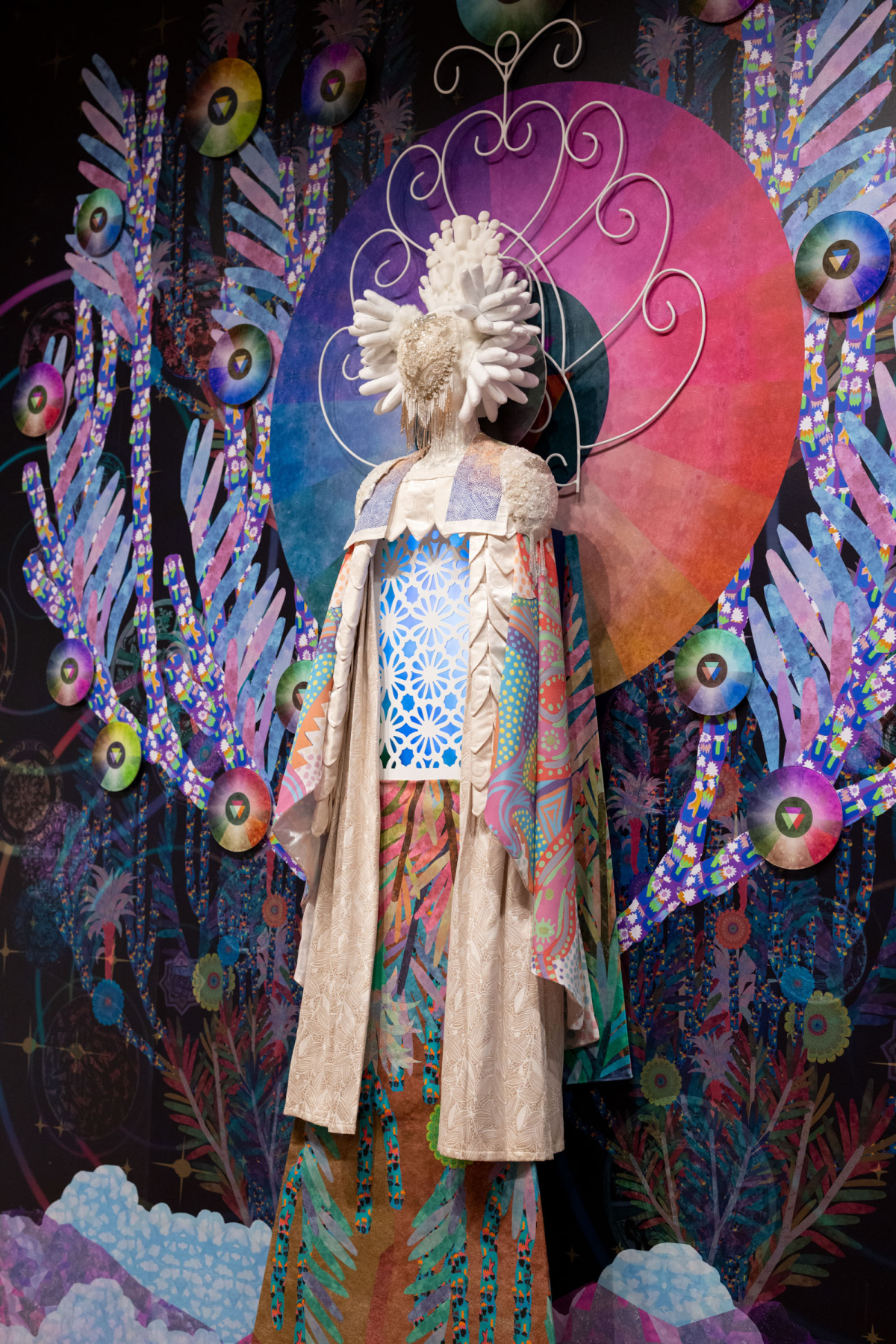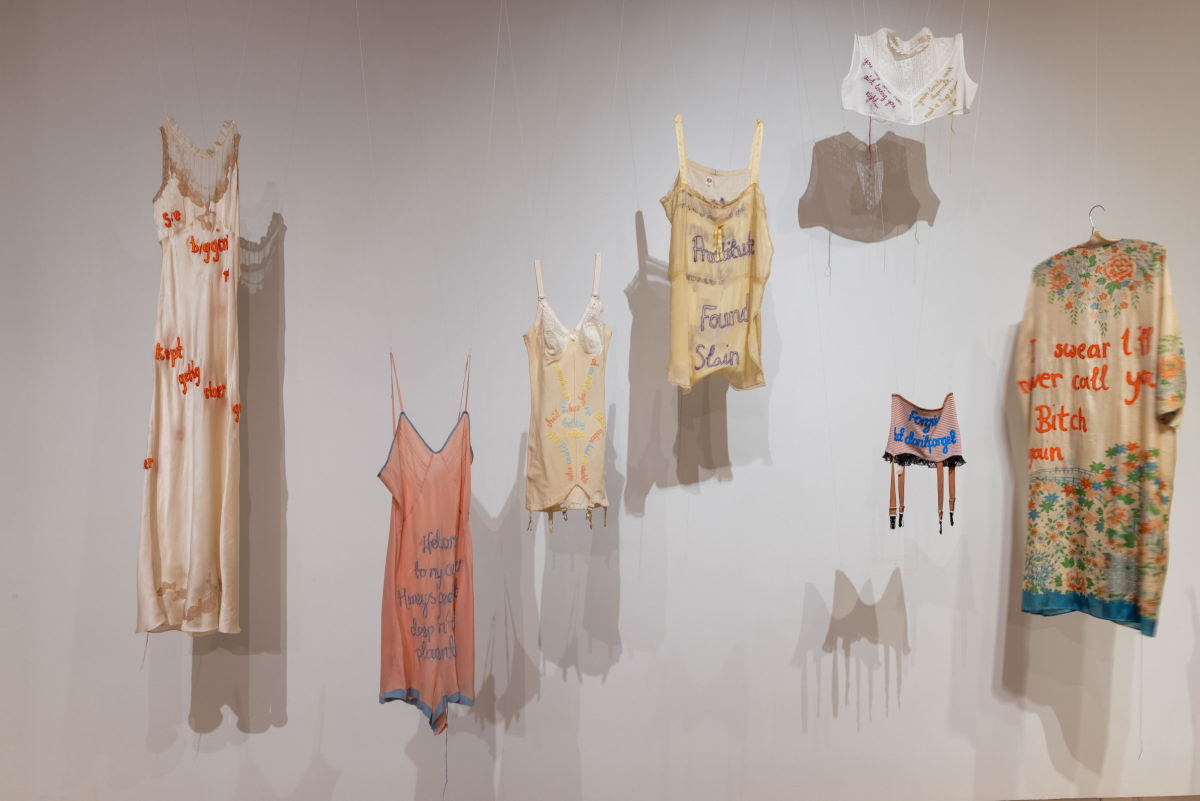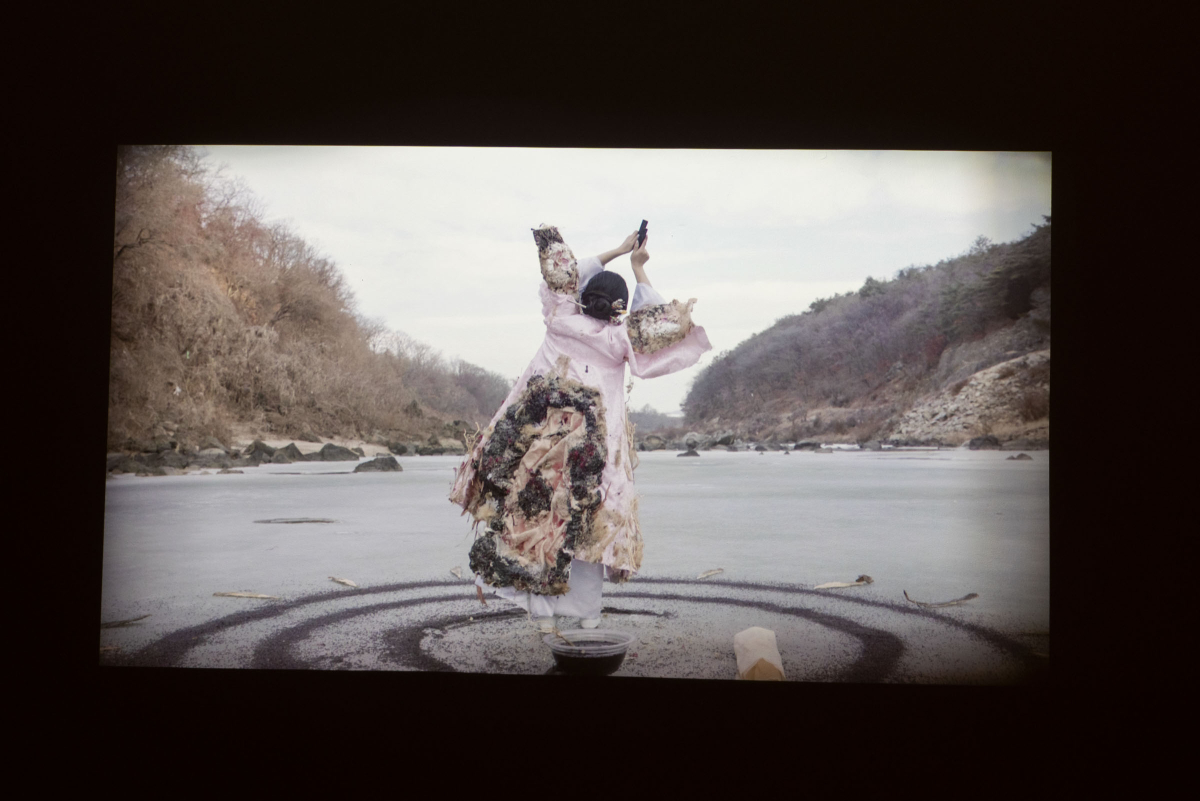 Artists in the exhibition
Xenobia Bailey (USA, 1955)
Raphaël Barontini (France, 1984)
Sanford Biggers (USA, 1970)
Karina Bisch (France, 1974)
Louise Bourgeois (France–USA, 1911–2010)
Zoë Buckman (United Kingdom, 1986)
Nick Cave (USA, 1959)
Enoch Cheng (Hong Kong, 1983)
Sylvie Fleury (Switzerland, 1961)
Jeffrey Gibson (Mississippi Band Choctaw/Cherokee, 1972)
Oliver Herring (Germany, 1964)
Lexy Ho-Tai (USA, 1993)
Jaamil Olawale Kosoko (USA, 1983)
Annette Messager (France, 1943)
Esmaa Mohamoud (Canada, 1992)
Kent Monkman (Cree/Canada, 1965)
Mark Newport (USA, 1964)
Raúl de Nieves (Mexico, 1983)
Wanda Raimundi Ortiz (USA, 1973)
Nazareth Pacheco (Brazil, 1961)
Sheelasha Rajbhandari (Nepal, 1988)
Hunter Reynolds (US, 1959)
Jacolby Satterwhite (USA, 1986)
Tanis S'eiltin (Tlingit, 1951)
Beverly Semmes (USA, 1958)
Devan Shimoyama (USA, 1989)
Yinka Shonibare CBE (Nigeria, 1962)
Mary Sibande (South Africa, 1982)
Jakkai Siributr (Thailand, 1969)
Vivan Sundaram (India, 1943)
Franz Erhard Walther (Germany, 1939)
Saya Woolfalk (Japan, 1979)
A young Yu (Korea, 1993)
Andrea Zittel (USA, 1965)
Garmenting: Costume as Contemporary Art, organized by the Museum of Arts and Design with guest curator Alexandra Schwartz, is made possible by a grant from the Coby Foundation.
Additional support was provided by LaVon Kellner and Thomas Roush, MD and Etant donnés Contemporary Art, a program developed by FACE Foundation, Villa Albertine, and the Cultural Services of the French Embassy in the United States, with lead funding from the French Ministry of Culture and Institut Français-Paris, Florence Gould Foundation, Ford Foundation, Helen Frankenthaler Foundation, Chanel USA, and ADAGP.
Generous funding was also received by the New York State Council on the Arts with the support of the Office of the Governor and the New York State Legislature and supported, in part, by public funds from the New York City Department of Cultural Affairs in partnership with the City Council.
Image: Mary Sibande (South Africa, b. 1982), The Domba Dance, 2019. Courtesy the artist and Kavi Gupta, Chicago. Photo: John Lusis
Listen
Hear the artists discuss their inspirations and creative processes on the MAD Mobile Guide.
Shop
Purchase the exhibition catalog from The Store at MAD.