Body & Soul
New International Ceramics
September 24, 2013 through March 2, 2014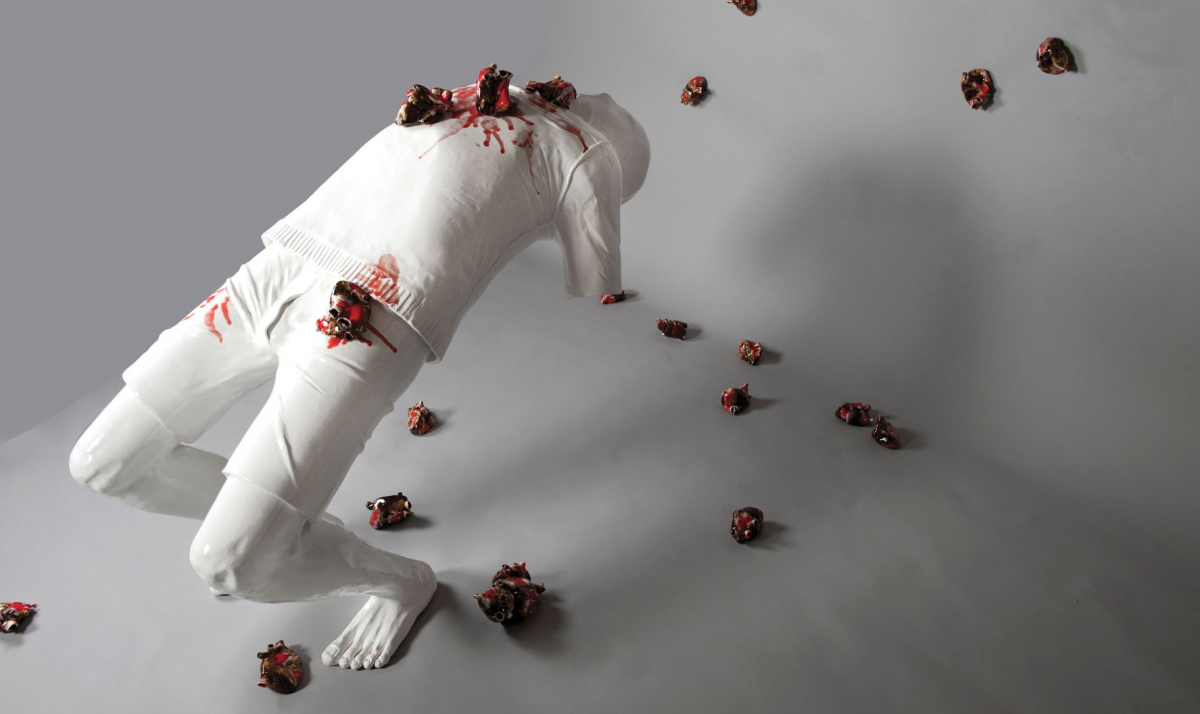 Marc Alberghina
Saint Sébastien A, 2011-2012 Earthenware, enamel 31 1/2 x 55...
click image to enlarge
Chris Antemann

Lust & Gluttony, 2008 Porcelain 10 3/4 x 25 3/4 x 11 1/2 in....

click image to enlarge

Teresa Gironès

Víctima [Victim], 2012 Stoneware, porcelain 29 15/16 x 15 3/4...

click image to enlarge

Akio Takamori

Nymph and Satyr, 2011 Stoneware with underglazes 34 x 25 x...

click image to enlarge
About the Exhibition
In recent years, the human figure has returned to center stage in the work of artists around the world. Body & Soul: New International Ceramics underscores the power of the figure to convey strong emotions, and also to the accessibility of the ceramic medium. Through clay the figure becomes the catalyst for addressing the emotional impact of contemporary pressures that confront our society today. Each work, inspired by a personal incident or symbolic tale, expresses a deep emotional identity, contrasting societal, political, and personal views on themes such as anxiety, bias, mortality and memory.
The exhibition will highlight approximately 25 international artists who came to clay as painters, draughtsmen, or sculptors. Many are being shown for the first time in the United States. The range and quality of the works will make this exhibition engaging and provocative, and will bring this special area of creativity into a much-deserved focus.
This exhibition is organized and curated by Wendy Tarlow Kaplan with the advisement of Laurent de Verneuil, Martin S. Kaplan, and by David McFadden, William and Mildred Lasdon Chief Curator at the Museum of Arts and Design.
Major support for Body & Soul: New International Ceramics is provided by George Abrams, Kate and Gerald Chertavian, Chubb Insurance, Friends of Contemporary Ceramics, the Glassman Family Fund at the Boston Foundation, Hunt Alternatives Fund, Nancy Klavans, Cheryl and Philip Milstein, David and Susan Rockefeller, Michael and Karen Rotenberg, Shepherd Kaplan LLC, Lisbeth Tarlow, five anonymous donors, with additional support from a group of private donors.
Collections
Did you know that over 95% of MAD's permanent collections is accessible online with high resolution images? Click here to see the collection.