Bent, Cast & Forged
The Jewelry of Harry Bertoia
May 3–Sep 25, 2016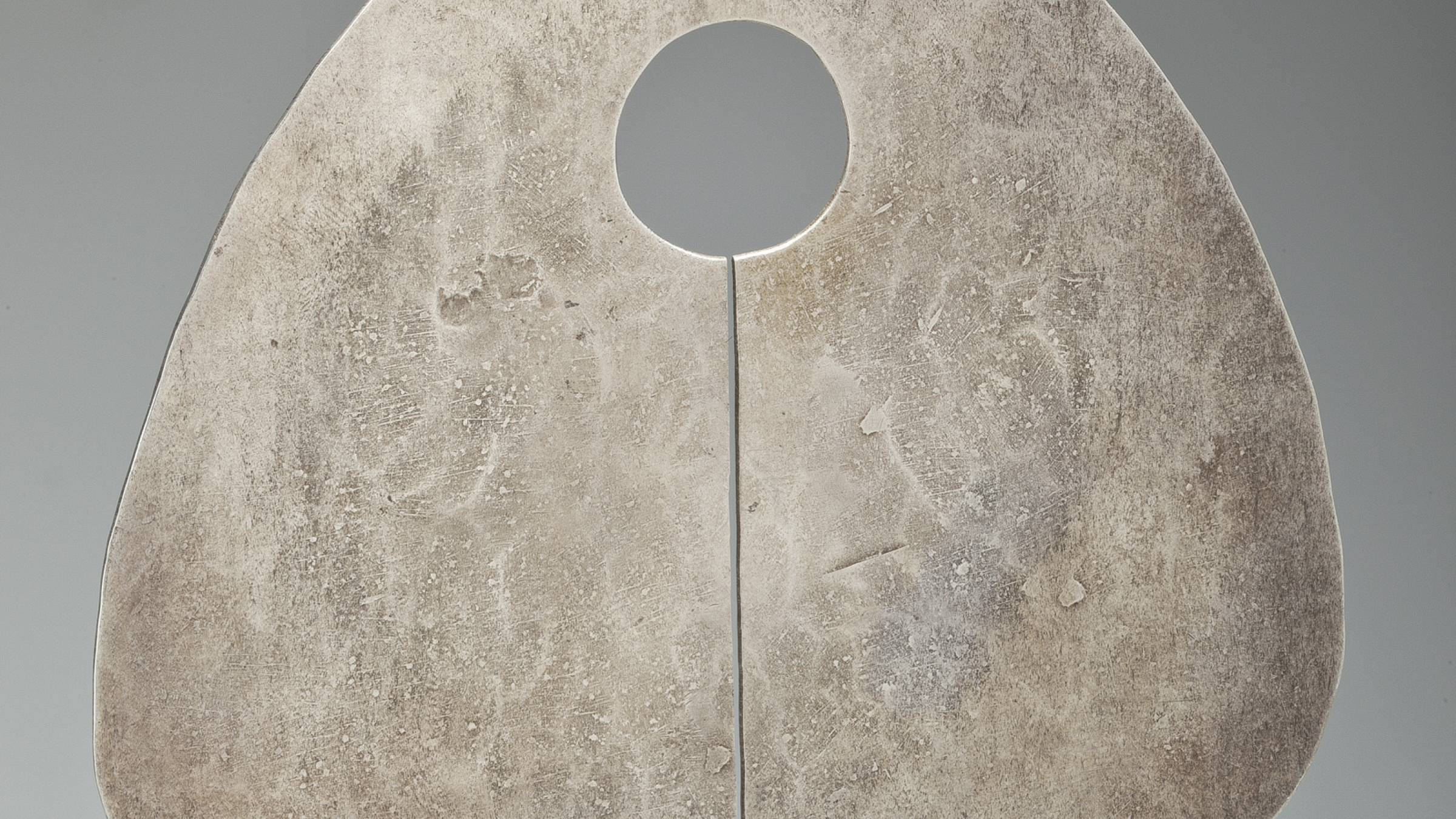 Coming to MAD from the Cranbrook Art Museum, Bent, Cast & Forged explores the jewelry designs of Harry Bertoia (b. 1915 – d. 1978) and follows his investigations of form and material in his early days as an artist and designer.
A graduate of Cranbrook Academy of Art and a former metalsmithing instructor, Bertoia has received international acclaim for his woven wire metal furniture and large bronze and copper sculptures. His exploration of the medium, though, originated in jewelry design while he was still a high school student in Detroit in the 1930s. Of the hundreds of jewelry pieces attributed to Bertoia, the majority were produced during his years at Cranbrook in the early 1940s.
Bent, Cast & Forged: The Jewelry of Harry Bertoia displays jewelry works and monotype prints, and offers an early glimpse of a creative vision that would crystallize as his career matured. Though he showed an early talent for silver-plated tableware at Cranbrook, wartime rationing forced Bertoia to work on a smaller scale, and he began to create jewelry from melted-down metal scraps—including wedding rings for Cranbrook friends Charles and Ray Eames.
Several early monotype prints are featured to illustrate how the artist harnessed the same intuitive and experimental approach to making for his planographic compositions. The objects in this exhibition highlight Bertoia's investigations of form, dimension and material on a concentrated and bankable scale—establishing him as a pioneer of the American Studio Jewelry movement and a master of elevating fashionable adornment to objets d'art.
Bent, Cast & Forged: The Jewelry of Harry Bertoia was organized by the Cranbrook Art Museum in Bloomfield Hills, Michigan, and curated by Shelley Selim, Jeanne and Ralph Graham Assistant Curator. It was secured for the Museum of Arts and Design by William and Mildred Lasdon Chief Curator Shannon R. Stratton with the support of Curatorial Assistant and Project Manager Sophia Merkin.
Support for Bent, Cast & Forged: The Jewelry of Harry Bertoia is generously provided by Nanette L. Laitman; Kay Bucksbaum; KLM Royal Dutch Airlines, the Official Airline of MAD; Joy and Allan Nachman; Kim and Al Eiber; Siegelson, New York; The Rotasa Foundation; Wright; and Barbara Fleischman.
MAD gratefully acknowledges the in-kind support of Knoll, Inc.