45 Stories in Jewelry: 1947 to Now
Ongoing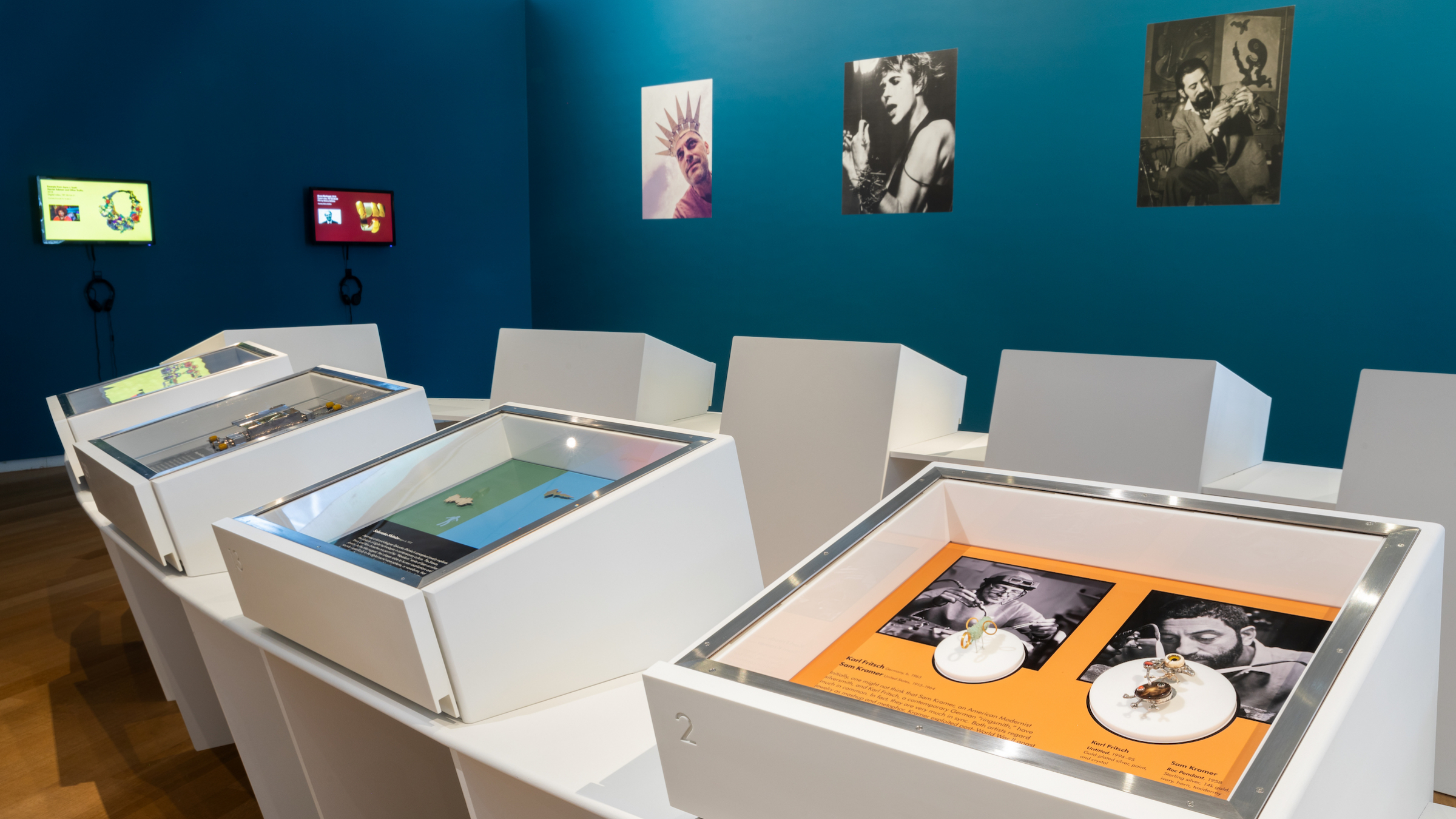 2020 Artist Studios resident Rhonda Weppler and Trevor Mahovsky reinterpret David Bielander's Cardboard Crown on view in the exhibition.
Full-color photography and object essays from prominent artists, curators, and scholars illustrate the scope and reach of wearable art.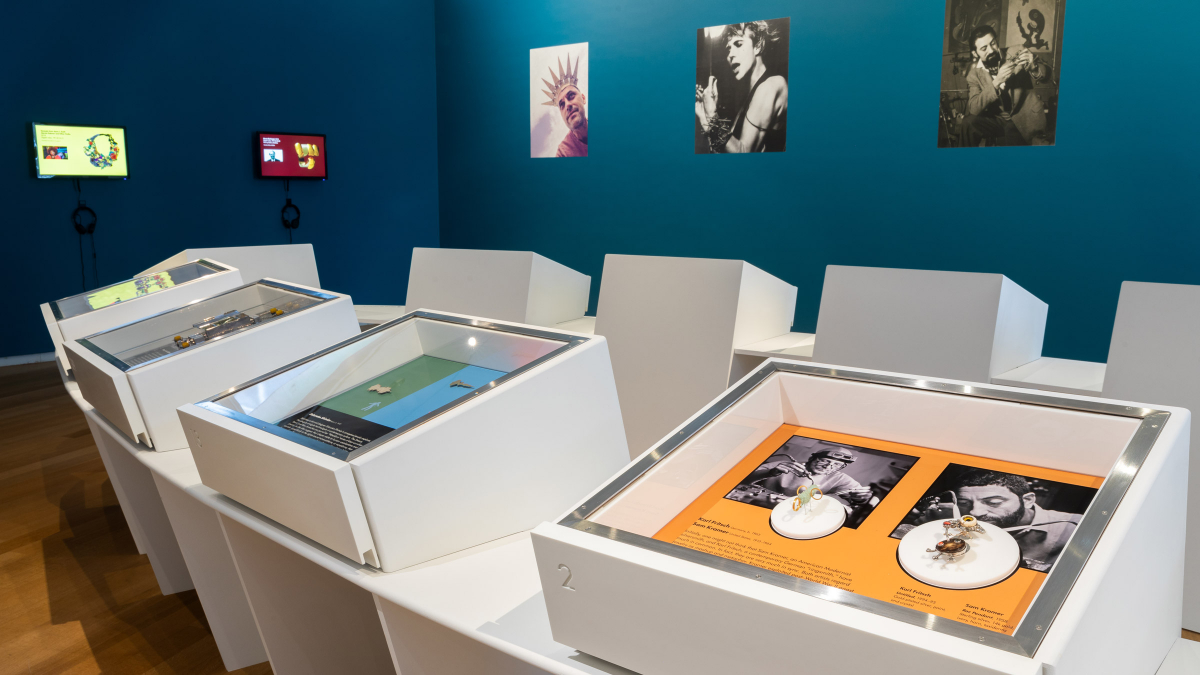 Learn how these iconic works were assembled from the Museum's nearly encyclopedic collection of modern and contemporary art jewelry.