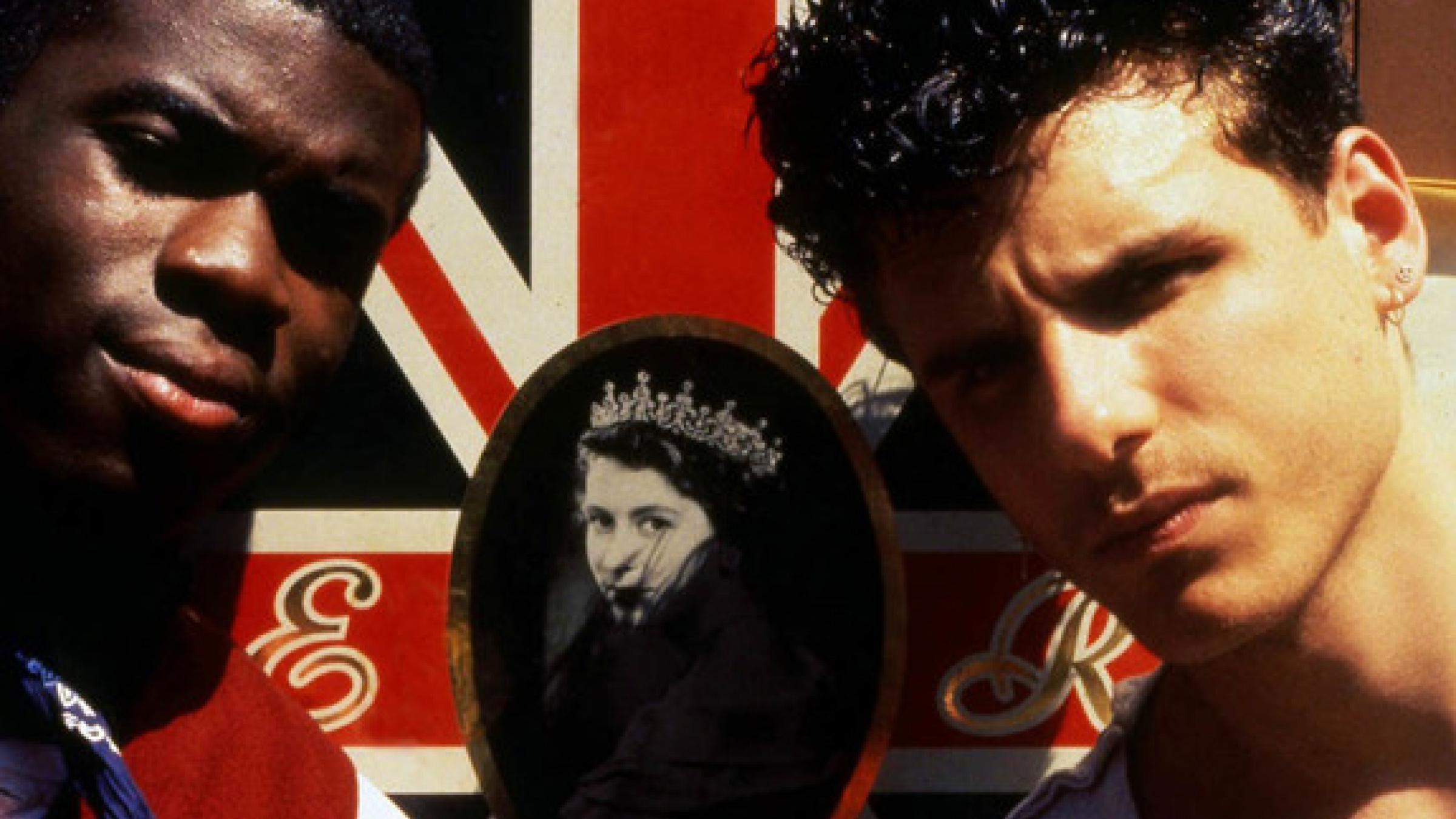 United Kingdom
Young Soul Rebels, 1991
Dir. Isaac Julien
105 mins
Set in East London in 1977, the year of the Queen's Silver Jubilee, Isaac Julien's first narrative feature film follows friends Chris and Caz and traces the racial and sexual tensions between the emergent subcultures of soulboys, punks, and skinheads. A sensitive coming-of-age film, a murder mystery, and a love story, Young Soul Rebels received the SACD critics prize at the 1991 Cannes Film Festival. It also features an early appearance of Academy Award nominee Sophie Okonedo alongside a pitch-perfect soundtrack that includes Funkadelic, X-Ray Spex, and Sylvester.
Thursday Night Special!
Enjoy free admission to the celebrated exhibition Too Fast to Live, Too Young to Die: Punk Graphics, 1976–1986! Wear your Doc Martens and have them customized by MAD Artist-in-Residence Tamara Santibanez and graphic designer Daniel Shepard, courtesy of Dr. Martens. One lucky visitor will win a pair of the iconic brand specially embellished by the artist.
$10 general
$5 members and students