Workshop: Generation Paper and Artist Carolina Jiménez
Thu, Jun 8 / 9 am–1:30 pm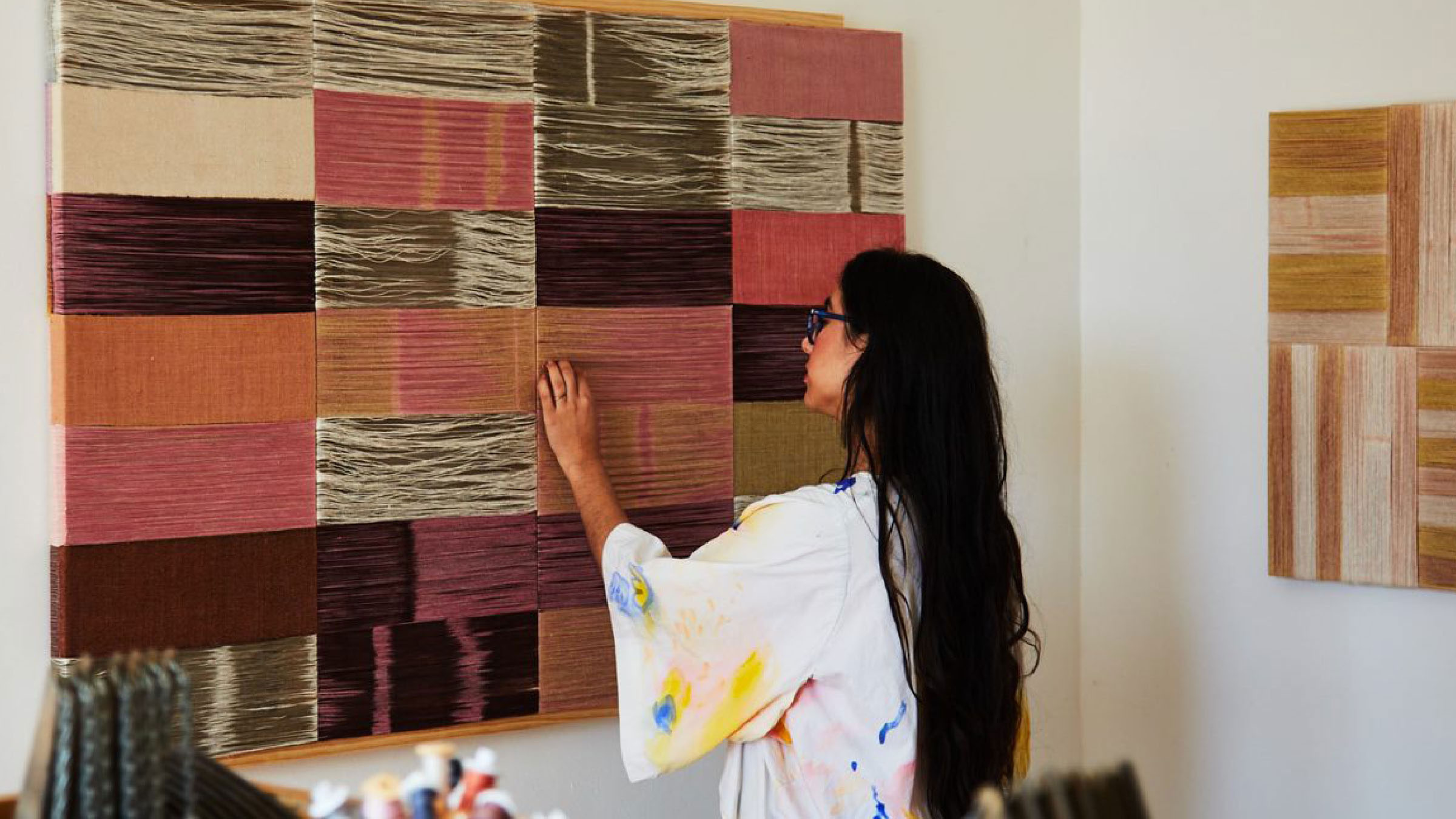 MAD invites NYC educators to join us for a teacher workshop exploring the Museum's current exhibitions and learning from Artist Studios residents. This program includes a curator-led tour of Generation Paper: A Fashion Phenom of the 1960s followed by a natural dye and emotive collage workshop with MAD Artist Fellow Carolina Jiménez. Join us for a fun day connecting with fellow teachers, experimenting with new artmaking techniques, and generating new ideas to bring back to your classroom!
MAD will provide all art materials as well as coffee and morning refreshments.
Due to limited capacity, we prioritize registration for current NYC teachers. If you are a retired educator interested in attending, please email irin.mahaparn@madmuseum.org to be added to our waitlist.
New York State Educators will earn 4.5 CTLE hours.
We strive to make our programs accessible to all teachers. If you are experiencing financial hardship and do not teach at a NYC Title 1 school, please email irin.mahaparn@madmuseum.org to request a fee waiver.
About the Artist
Brooklyn-based artist Carolina Jiménez creates "woven paintings," a mode of image-making that examines the boundaries between fiber and painting. From afar, the shimmering materiality and bold geometry are reminiscent of color-field abstraction. Upon closer viewing, the aggregation of yarns held in tension and repose and the shifting colors of natural dyes reveal a methodology as deeply indebted to craft techniques as to the logic of abstract expressionism. In both contexts, honoring the material leads the way to the creation of form.
Jiménez' central focus of work remains the body as a site for memory; her works function as traditional paintings as much as sites of labor and studies of historical technique. Influenced by her background in architecture, these woven paintings reflect a careful calibration of size and scale. They are monuments into which the past is woven, unraveled, and stretched.
Please review our health and safety protocols before you arrive. MAD strongly recommends all visitors six months and older are vaccinated against Covid-19 and visitors ages two and up wear face coverings, even if vaccinated. Thank you for your cooperation.
Thu, Jun 8 / 9 am–1:30 pm
Contact