Throughlines: Weaving as Language
Thu, Oct 14 / 7–7:45 pm ET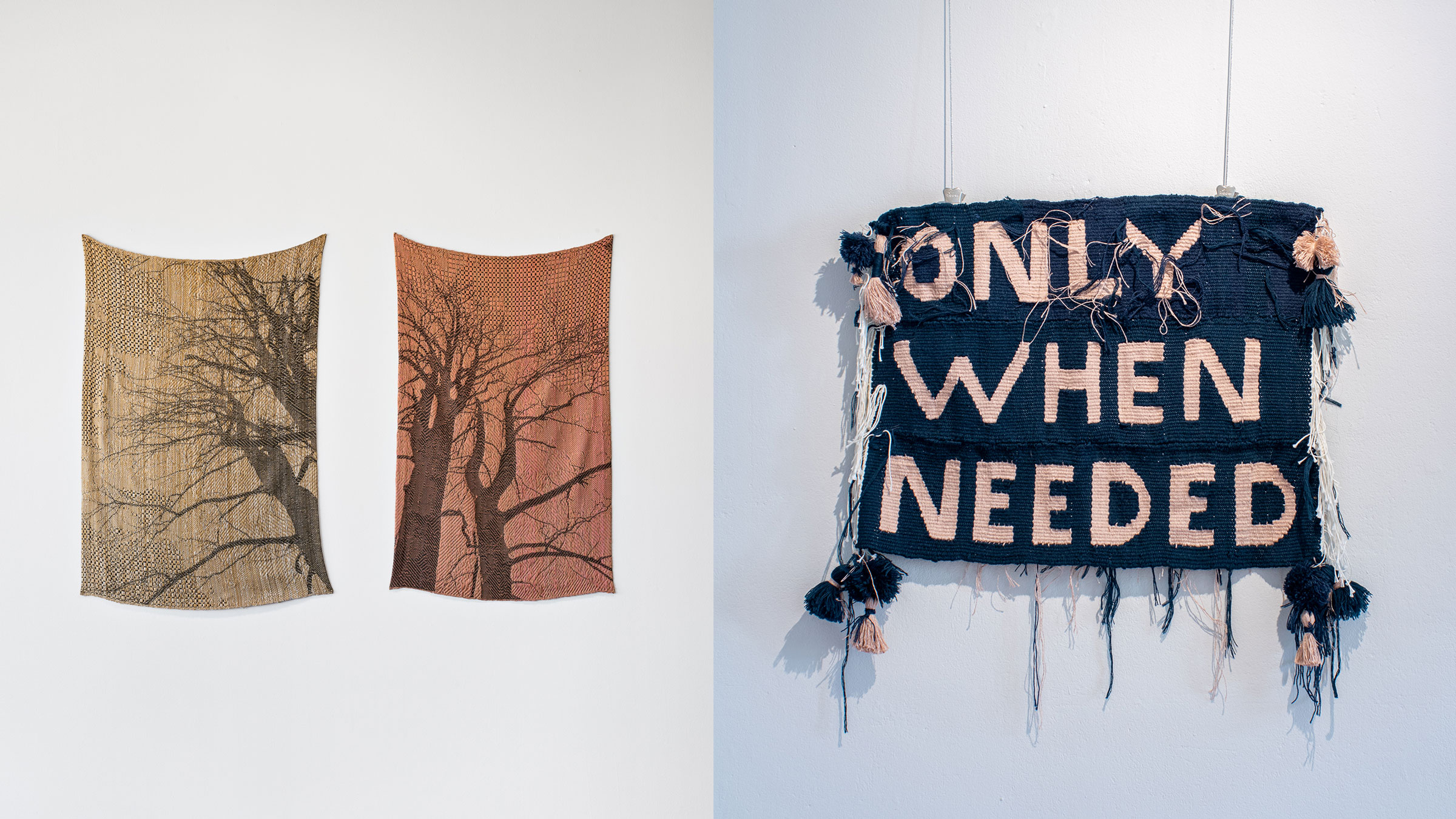 Join MAD's Artist Studios residents for Throughlines, a dynamic discussion series in which artists unpack shared themes in their creative practices and examine current issues in contemporary craft, art, and design.
In this iteration of Throughlines, artists Tali Weinberg and Emma Welty discuss the concept of weaving as a visual language and how it has impacted each artist's evolution. Attendees are encouraged to join the artists on camera for this participatory conversation via Zoom meeting. Participants will also have the option to submit questions prior to the program.
ABOUT THE ARTISTS
Tali Weinberg draws on a history of weaving as a subversive language for women and marginalized groups to create a feminist, material archive in response to the worsening climate crisis. Through sculpture, drawing, and textiles, Weinberg traces relationships among climate change, water, extractive industry, illness, and displacement; between personal and communal loss; and between corporeal and ecological bodies. Weinberg's work has been featured in the New York Times, Surface Design Journal, the Tulsa Voice, and Ecotone. Recent exhibitions include the University of Colorado Art Museum, 21 C Museum, Berkeley Art Museum, and the Center for Craft. Weinberg has taught at California College of the Arts, University of Tulsa, and Penland School of Craft.
Emma Welty's research, weaving, and lacemaking practice interrogates her Armenian identity after two generations of assimilation in the United States. Welty's current line of research and writing explores the translations and mistranslations of Armenian lace as it has moved throughout the diaspora, lending itself to further gestures of material translation in the quest for preservation. During her MAD residency, Welty will explore Armenian lace knotting, and the role its portability played in saving the tradition during moments of violent exodus, which echoes loudly today. Welty earned her BFA from Massachusetts College of Art and Design and her MFA in Visual Arts and MA in Art History from Purchase College, SUNY. She has taught at Westchester Community College, Purchase College, and the Textile Arts Center.
(left) Tali Weinberg, Petrification, 2019
Memories of future fires, organic cotton dyed with plant-derived dyes, cotton dyed with coal-tar-derived dyes
25" x 41" & 28" x 41"
Photo credit: Philip Maisel
(right) Emma Welty, Only When Needed, 2021
Photo credit: Brian Morringiello