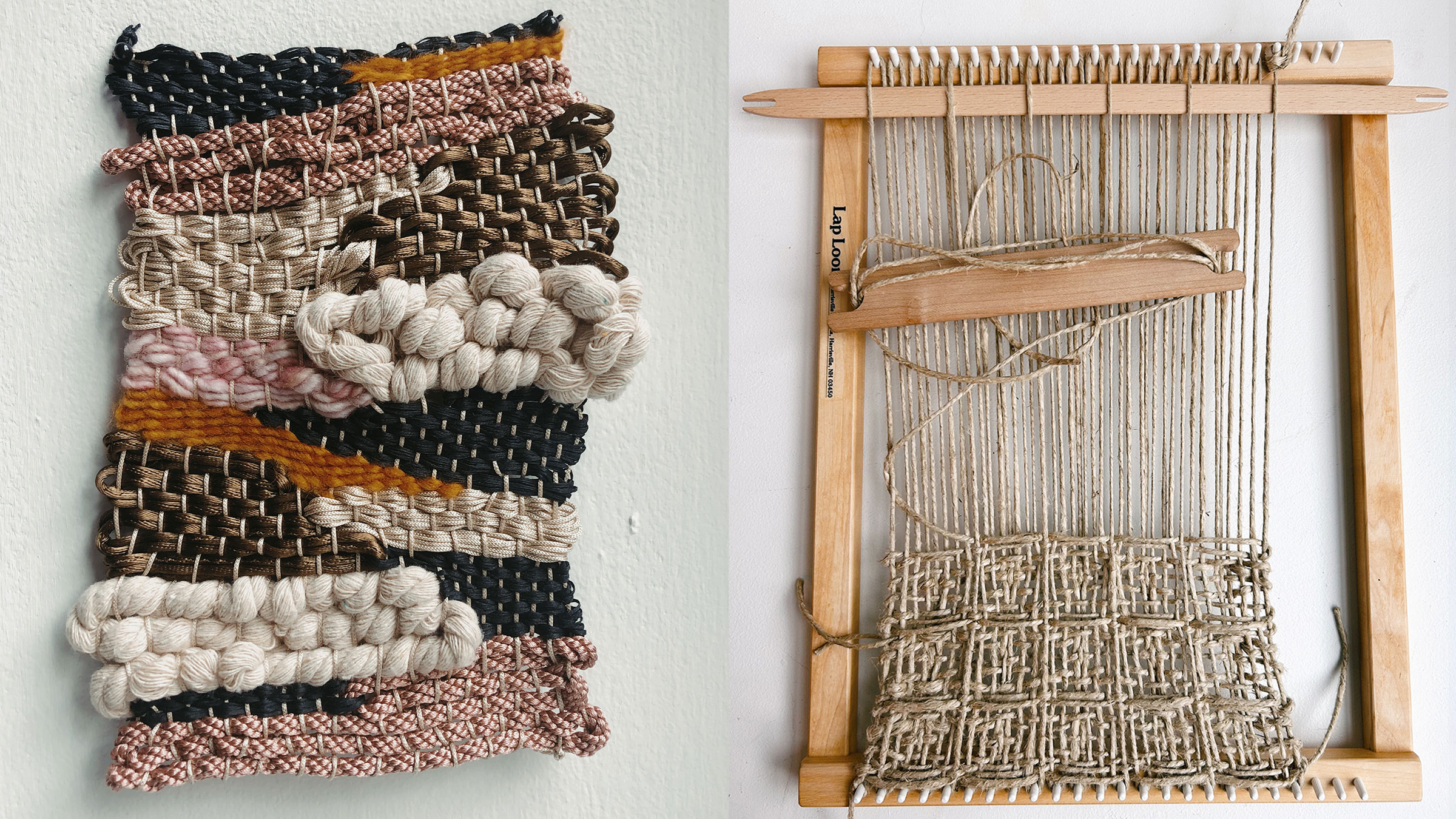 Join us for an intensive loom weaving workshop hosted by four New York-based artists. Aspiring weavers will learn how to conceive intricate tapestry designs, set up a small frame loom, master weaving techniques for diverse shapes and textures, and experiment with various materials.
All skill levels are welcome.
About the artists
Valeria Maldonado is a Peruvian-born artist based in New York City. With a BA in architecture, she's currently pursuing an MFA in textiles at Parsons School of Design. Valeria pushes the limits of textiles and architecture, breaking away from conventional norms. Her focus on feminist architectural principles is central to her work. Weaving takes center stage in Valeria's craft. Techniques like plain weaving, and basketry, along with natural dyeing and embroidery, contribute to her pieces. Through reimagining and repurposing natural and man-made materials, Valeria births three-dimensional "textile models," that challenge norms and inspire innovative crafting.
Shao-Chi Lin was born in Taiwan, where she received her BA in fashion design. She is now studying at Parsons and creating textiles in New York City. Her approach to making is guided by intuition and yet balanced with methodical discipline. It is often organic in form but is unafraid of combining the natural with manmade. Although rigorous in the making process, there is always a purposeful subtle rawness in her work. For Shaochi, the surface texture of a work remains equally important as its sculptural shape.
Neha Bhide is an Indian textile artist based in New York, currently pursuing her MFA in textiles at Parsons School of Design. Her work focuses on the relationships cotton holds to India's freedom struggle and the effects of British colonialism on the textiles of India and the United States. Through her slow-making practice, she explores the historical and contemporary importance of 'khadi', a hand-spun, hand-woven fabric used to express reliance and self-governance.
Nikita Jain is an Indian textile designer and natural dyer currently pursuing an MFA at Parsons School of Design. Focused on reducing textiles' ecological footprint, she extensively researches traditional textile methods and explores new fibers. Her creations harmoniously marry age-old practices with contemporary design. A sustainability advocate, Nikita seeks eco-friendly alternatives through natural dyeing. Her journey inspires environmentally conscious creativity, paving the way for a greener future in art and design.
Please review our health and safety protocols before you arrive. MAD strongly recommends all visitors six months and older are vaccinated against Covid-19 and visitors ages two and up wear face coverings, even if vaccinated. Thank you for your cooperation.