Studio Sunday: Clay Pendants
Sun, Dec 4 / 10:30 am–12 pm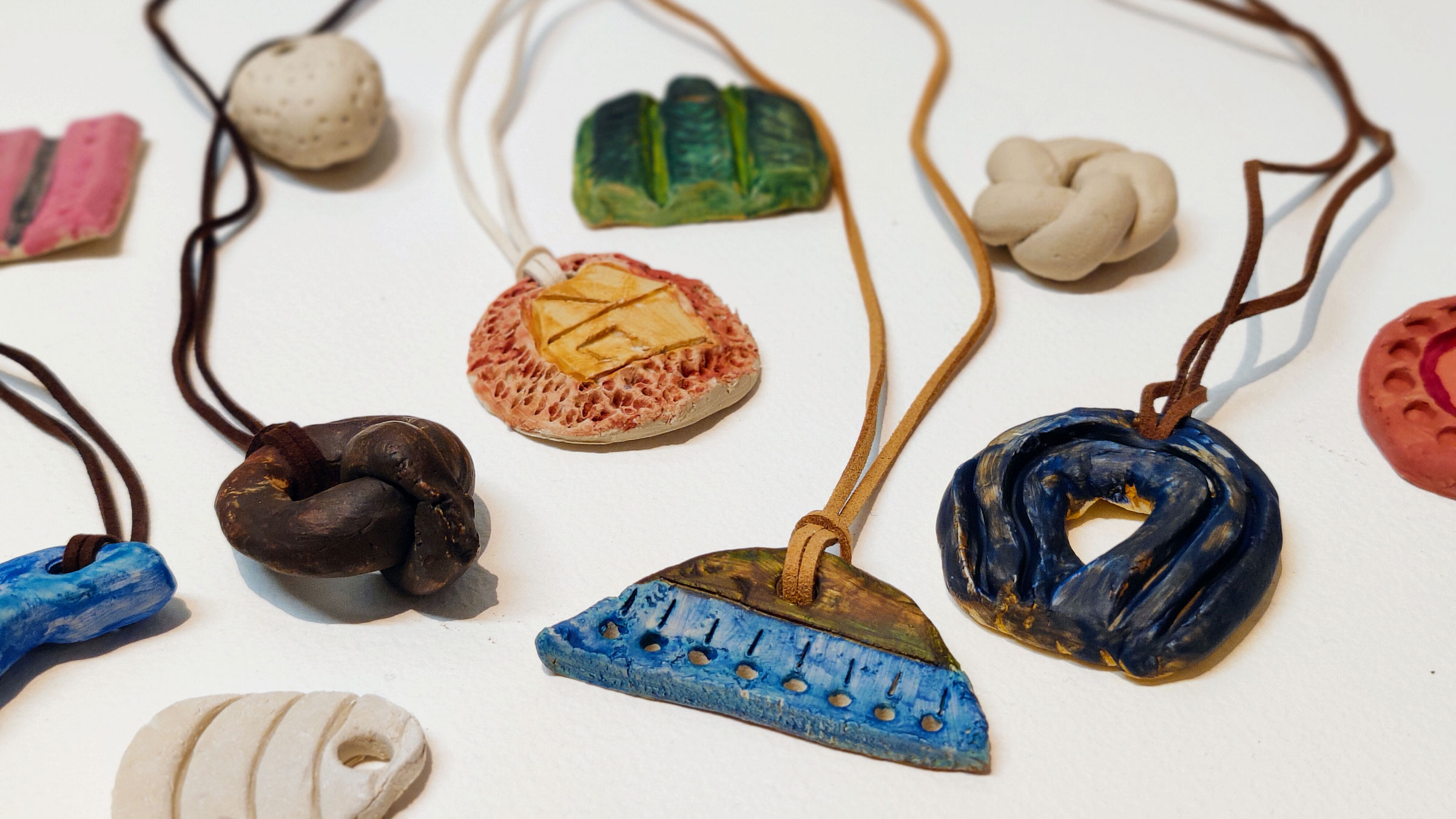 Design and make a clay pendant with MAD Artist Fellow Lipika Bhargava. In this intergenerational workshop, participants will use different stamps and rollers to mold slabs of clay into unique, wearable art. At the end of the workshop, families will string their pendants onto cords to create a keepsake.
Studio Sunday is an art-making program for visitors ages five and up. Tickets for Studio Sunday are required. Space is limited.
Please review our health and safety protocols before you arrive. MAD strongly recommends all visitors six months and older are vaccinated against Covid-19 and visitors ages two and up wear face coverings, even if vaccinated. Thank you for your cooperation.