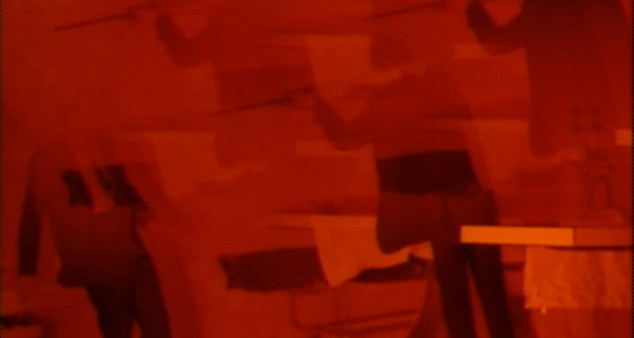 Program Details
Friday, June 8, 2012 - 7:00 pm
$10 general / $7 members and students
The Theater at MAD
Friday, June 8, 2012 - 7:00 pm
Program Description
1967, Dir. Herschell Gordon Lewis
With Tony McCabe, Elizabeth Lee, and William Brooker
Directed by cult icon Herschell Gordon Lewis, Something Weird brings together a uncanny plot including LSD, psychic phenomena, a grotesque witch who can morph into a beautiful young woman, a kung fu socialite, ghosts, federal agents, psychopaths, and much more.  A standout work from the midcentury exploitation and underground film movement, Something Weird was nearly lost until the distribution company Something Weird Video was founded in 1990, taking both its name and its logo from the film. 
Something Weird Video released numerous Gordon Lewis films, as well as many other exploitation films, European genre films, and forgotten classics.  Taking advantage of the video market formed by VHS, Something Weird Video and other likeminded distributors originated a curatorial approach that championed cinematic works through VHS release and video store selections.  By doing so, these companies gave new life to cinematic oddities that pushed boundaries in both their subject matter and their approach to narrative filmmaking.
Special introduction by Mike Hunchback, Horror Culture Enthusiast and curator of Hershel Gordon Lewis and Frank Henenlotter retrospective.