Talks | The Society Architects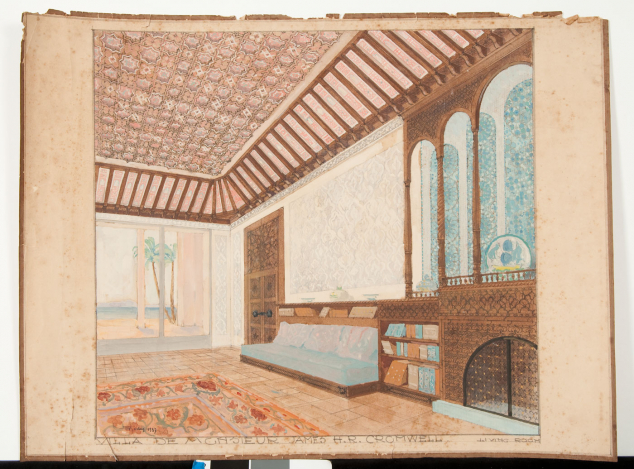 Drawing of a scheme for Shangri La's living room, May 1937. P. Vary, S.A.L.A.M....
click image to enlarge
Conceptual drawing of Playhouse at Shangri La, ca. 1936. H. Drewry Baker, Wyeth...

click image to enlarge
Program Details
Thursday, October 11, 2012 - 7:00 pm
Free
The Theater at MAD
Thursday, October 11, 2012 - 7:00 pm
Program Description
Panelists will discuss the American tradition of place-making, with an emphasis on how the architecture, landscape, and interior design of Palm Beach figured in the creation of Shangri La, which was designed by Palm Beach architect Marion Sims Wyeth. Panelists will also explore McKim, Mead & White's shingle style work in Newport and elsewhere, as well as the work of other architects who had high-society clients.
Participants are the Boston-based architect Kenyon Bolton, principal of Kenyon C. Bolton III & Associates, who has designed in Palm Beach; Mosette Broderick, New York University professor and author of the book Triumvirate: McKim, Mead & White; and Peter Pennoyer, New York-based architect and author of books on traditionalist architects such as Delano and Aldrich.
Moderated by Donald Albrecht and Thomas Mellins, co-curators of the exhibition Doris Duke's Shangri La: Architecture, Landscape, and Islamic Art.