Sculpting with Coils
Sat, Jul 16 / 11 am–3:30 pm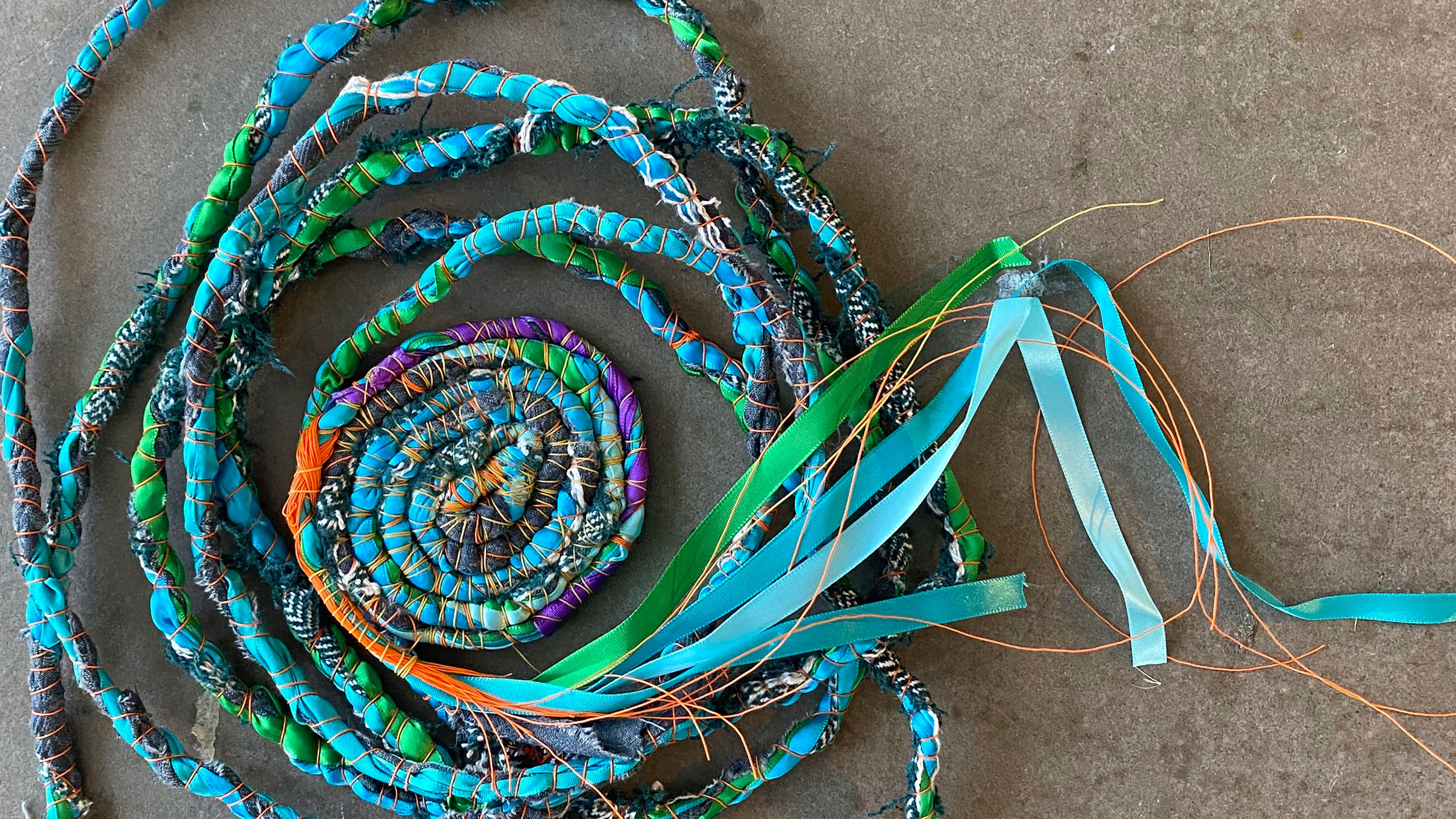 In this intensive workshop with 2022 Artist Studios residents Heechan Kim and Luam Melake, participants will experiment with materials like phone cords, plastic straps, and ribbons to create sequences of concentric coil circles and shape them into organic, three-dimensional forms. The workshop is inspired by the industrial materials and innovative processes used to create the sculptural furniture on view in the exhibition Chris Schanck: Off-World. Participants will receive high-level instruction that encourages creative thinking and making as they closely engage with Kim and Melake's transdisciplinary artistic processes. Participants will leave with their own sculptural vessel and new skills.
Schedule
11:00 am–12:30 pm – Introduction to coiling techniques, material experimentation and prepping
12:30–1:00 pm – Lunch break (Participants bring their own lunch.)
1–3:00 pm – Coiling and vessel fabrication
This event is part of Infraordinary, a series of hands-on workshops exploring the creative potential of everyday, industrially produced items discarded in New York City. In collaboration with community organizations and local businesses, artists and designers source overlooked materials and teach participants to turn them into unique and imperfect objects that walk the line between mass-produced and handmade. Infraordinary is presented on the occasion of Chris Schanck: Off-World and is guest curated by Gabriela López Dena.
About the artists
Heechan Kim applies traditional craft techniques in new contexts to reimagine and explore outcomes, and challenge craft's visual potential. During his residency at MAD, Kim has continued his practice of reimagining traditional weaving practices using new materials. Kim is currently an adjunct faculty member of Parsons School of Design and the City College of New York. He received an MFA in woodworking and furniture design from Rochester Institute of Technology and a BFA in metal arts and jewelry from Seoul National University.
Luam Melake creates handwoven sculptures and furniture using innovative material combinations that reference her interdisciplinary interests in craft, industrial design, fine art, and architecture. Melake's handwoven sculptures explore how empathy can be experienced with objects that convey abstract emotional concepts through their material compositions. During her residency at MAD, Melake has worked on a series of mixed-media weavings that continue her exploration of materiality as a language for communicating emotion. Melake received her BA from the University of California, Berkeley. She is a research fellow at Parsons School of Design.
Please review our health and safety protocols before you arrive. MAD strongly recommends all visitors six months and older are vaccinated against Covid-19 and visitors ages two and up wear face coverings, even if vaccinated. Thank you for your cooperation.