Talks | Placement / Danielle Aubert, Natasha Chandani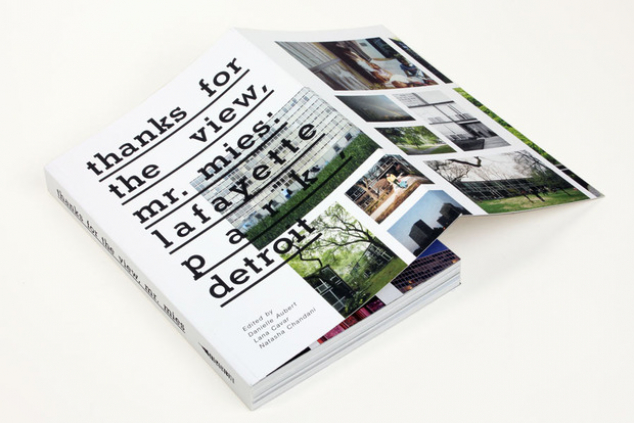 image courtesy of Placement / Danielle Aubert, Natasha Chandani
click image to enlarge
Program Details
Thursday, April 3, 2014 - 7:00 pm
$30 general / $10 members
The Theater at MAD
Thursday, April 3, 2014 - 7:00 pm
Program Description
Founded by Danielle Aubert, Lana Cavar and Natasha Chandani, Placement is a transient, site-specific project about the interaction of people and places. This publication project defines places broadly — as abstract ideas of places (e.g., the beach, downtown, public benches) or physical geographical locations (e.g., Lafayette Park in Detroit). Within that, their interest is specific: to call attention to the spontaneous aesthetic decisions people make when they use a place. In each case, we aim to collaborate with people who know each site well.
About the Founders
Danielle Aubert (born 1975) is a professor of graphic design at Wayne State University in Detroit. In 2008 she collaborated with Lana Cavar on the design for the book ReFusing Fashion: Rei Kawakubo (for the Museum of Contemporary Art Detroit), which was selected by the AIGA as one of the 50 best book designs of 2008. More recently, she collaborated with Dutch designers Mevis and van Deursen on MEC, (Steidl Press, 2010) about the work of artist Mary Ellen Carroll. This book was selected as one of the 50 best book designs of 2009. She has practiced graphic design in New York, Moscow and Detroit. Her work has appeared in various exhibitions and design publications including Wired and Metropolis magazines. Her book, 16 Months Worth of Drawing Exercises in Microsoft Excel, was published in 2006 by Various Projects.
Lana Cavar (born 1974) is currently based in Zagreb, Croatia. She has worked on a number of cultural and architectural publications for clients in Croatia and the United States. She co-edited and designed the books Bale Shoreline: Spatial Planning and Development Study (self-published, 2007) and Brod/The Ship/La nave: Floating pavilion for Croatia at Venice Biennale (Museum of Contemporary Art, Rijeka). Her work has received awards from TDC New York and Tokyo, Young Guns, ADC New York, AIGA and Icograda. Frakcija, a performing arts journal she designed, was placed in the collection at the Design Museum (London) in 2003.
Natasha Chandani (born 1973) is based in New York City. She has worked on a number of publications with clients in the United States, the Netherlands, the UK and India. For several years she worked as a designer for the architecture publication Volume. She collaborated with Dutch designer Irma Boom on the design of Al Manakh (with editors Rem Koolhaas, Ole Bouman and Mark Wigley), a study of the current condition of the Gulf for the International Design Forum in Dubai, 2007. She most recently worked on American Craft magazine.