Encounters | Night Paving: The Aural History of Jackie 60 & Mother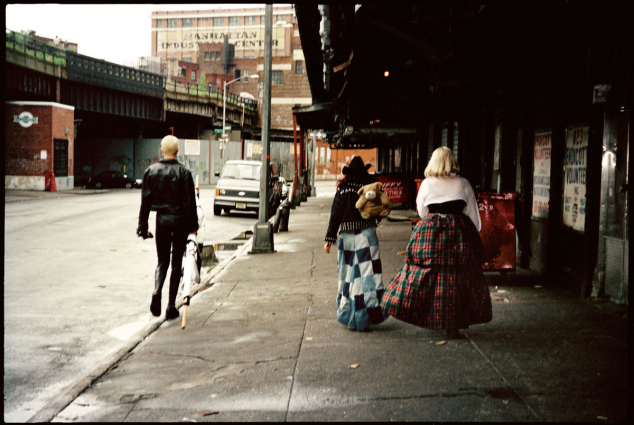 Program Details
Friday, June 26, 2015 - 3:00 pm to 9:00 pm
Free
7th floor, MAD
Friday, June 26, 2015 - 3:00 pm
Program Description
As a part of the THE FUN Fellowship in the Social Practice of Nightlife, artist Rob Roth will preview his fellowship project Night Paving: The Aural History of Jackie 60 & Mother.  This audio installation will offer a soundscape journey of storytelling and music with the producers, performers, and attendees of the legendary Tuesday club-night Jackie 60 and the nightclub MOTHER that it birthed.  
Staged as a 'silent disco' listening party, Night Paving: The Aural History of Jackie 60 & Mother traces the history of Jackie 60 to its transformation into MOTHER and its final days at the end of the 20th Century. With a soundtrack mix by DJ Johnny Dynell, memories of performances, themes and the voices of those behind-the-scenes people who made this moment in NYC nightlife a reality will be mixed with philosophical meanderings about the cultural shift that occurred during this decade.  Roth created this time capsule experience to be as if overhearing conversations in the nightclub itself, a soundscape that contributes to the folklore of this seminal moment in NYC nightlife history. 
The 'little, dark and different' space housed a wide range of performers from Kembra Pfahler to Mikhail Baryshnikov. Stories are shared from Mother's creators Chi Chi Valenti and Johnny Dynell as well as performers, patrons and collaborators Kitty Boots, Marc Jacobs, Debbie Harry, Antony Hegarty (Antony and the Johnsons), Rob Roth, Alba Clemente, Richard Move,  Basil Twist (Arias with a Twist), Johnny Reinhold, Jack Doroshow (aka Flawless Sabrina), Joey Arias, Lucy Sexton (Dancenoise), Michael Cavadias (Citizens Band) , Genesis P-Orridge (Psychic TV, Throbbing Gristle), Penny Arcade and many other "Jackie Legends" all to a soundtrack that evokes "That Jackie Feeling".