Talks | The New Black
Fashion and Design on Branding Culture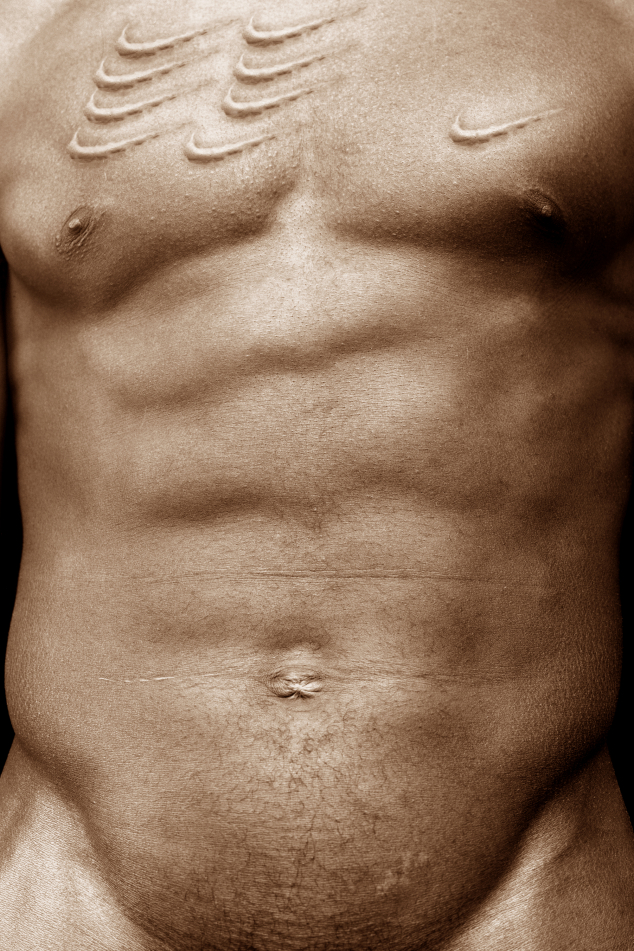 Hank Willis Thomas, Scarred Chest, 2003.
click image to enlarge
Program Details
Thursday, April 7, 2011 - 7:00 pm
$8 general / $6 members and students
The Theater at MAD
Thursday, April 7, 2011 - 7:00 pm
Program Description
From Vogue Black to BET, specialized media outlets have grown to express and reflect the vibrant global African community. However, with commercial interests playing a major role in the production of such cultural outlets, a growing concern has surfaced toward the role these media outlets have in branding of an identity.
Bringing together media makers, journalists, designers, and artists, including Bethann Hardison, Editor-at-Large Vogue Italia, Oroma Elewa, founder and editor-in-chief Pop'Africana, Zandile Blay, Essence.com Fashion Editor, Emil Wilbekin, Essence Managing Editor, as well as Lola Ogaunnaike, The New Black explores the complex web of fashion, magazines, blogs, and arts that work towards and against commercial interests in the branding of a global African identity.