Encounters | Music at the eye's level with Brandon Lopez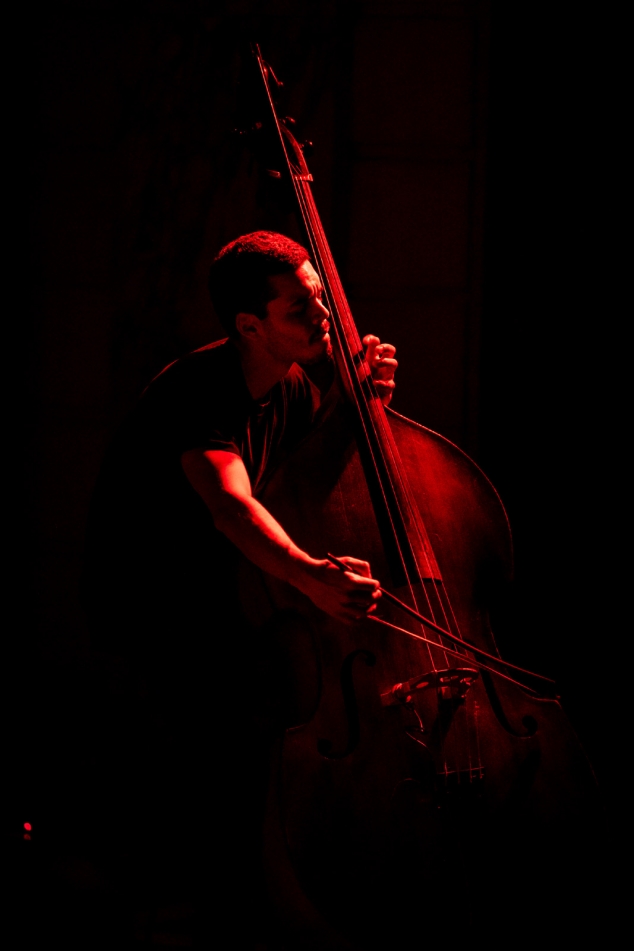 Program Details
Thursday, December 13, 2018 - 6:30 pm to 7:15 pm
Free with Pay-What-You-Wish Admission
2nd floor galleries at MAD
Thursday, December 13, 2018 - 6:30 pm
Program Description
Experience performances by some of New York's most exciting musicians in response to Anne Lindberg's the eye's level, a site-specific installation that uses hundreds of strings to evoke a cool ray of light raking across the gallery. Each musician will enliven the gallery to create a resonant space between the strings of their respective instruments and the strings in Lindberg's work.
Brandon Lopez is a composer and double bassist. He has recorded and played with improvisation luminaries including Tyshawn Sorey, the Sun Ra Arkestra under the direction of Marshall Allen, the Nate Wooley Quartet, Chris Potter, Gerald Cleaver, Craig Taborn, Ingrid Laubrock, Chris Corsano, Mette Rasmussen, Jooklo Duo, C. Spencer Yeh, Okkyung Lee, Brandon Seabrook, Tom Rainey, William Parker & The Little Huey Creative Music Orchestra, Dave Rempis, Francisco Mela, Susan Alcorn, Justice Yeldham, Joe Morris, Han Bennink, and Paul Lytton. In 2018, Ashley Fure and the New York Philharmonic handpicked him as a soloist to ring in the new musical director, Maestro Jaap van Zweden. Lopez is a 2018 Artist-in-Residence at the ISSUE Project Room and Van Lier Fellow at Roulette Intermedium.
Music at the eye's level is organized by Ethan Philbrick, cellist and composer, and Lydia Brawner, Manager of Public Programs at MAD.