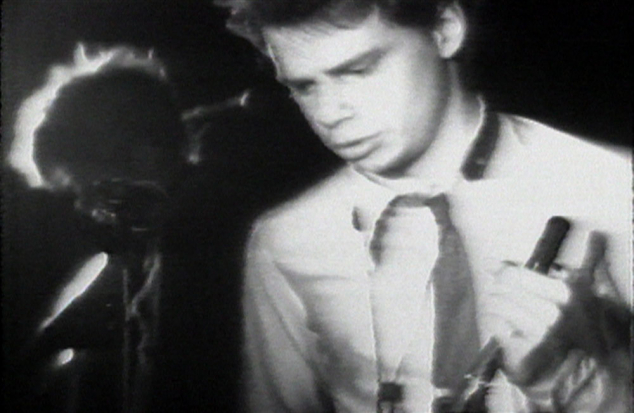 Still from Go Nightclubbing Archive, image courtesy of the artist, photography by...
click image to enlarge
Program Details
Friday, May 23, 2014 - 6:00 pm to 9:00 pm
Free with Pay-What-You-Wish Admission
The Theater at MAD
Approximate run time 60 minutes. Program repeats on the hour. Screenings start at 6pm, 7pm and 8pm.
Friday, May 23, 2014 - 6:00 pm
Program Description
Downtown New York's most cutting-edge artists are represented in this selection from the archive, from Velvet Underground veteran John Cale to "no-wave" legends the Contortions. Highlights include rare footage of Teenage Jesus and the Jerks at the Paradise Garage in 1977, and a film noir–style performance by the Lounge Lizards at CBGB's in 1977. Also included are performances by Bush Tetras, DNA, Futants, Raybeats, and Suicide.