MADmakes with Jamie Boyle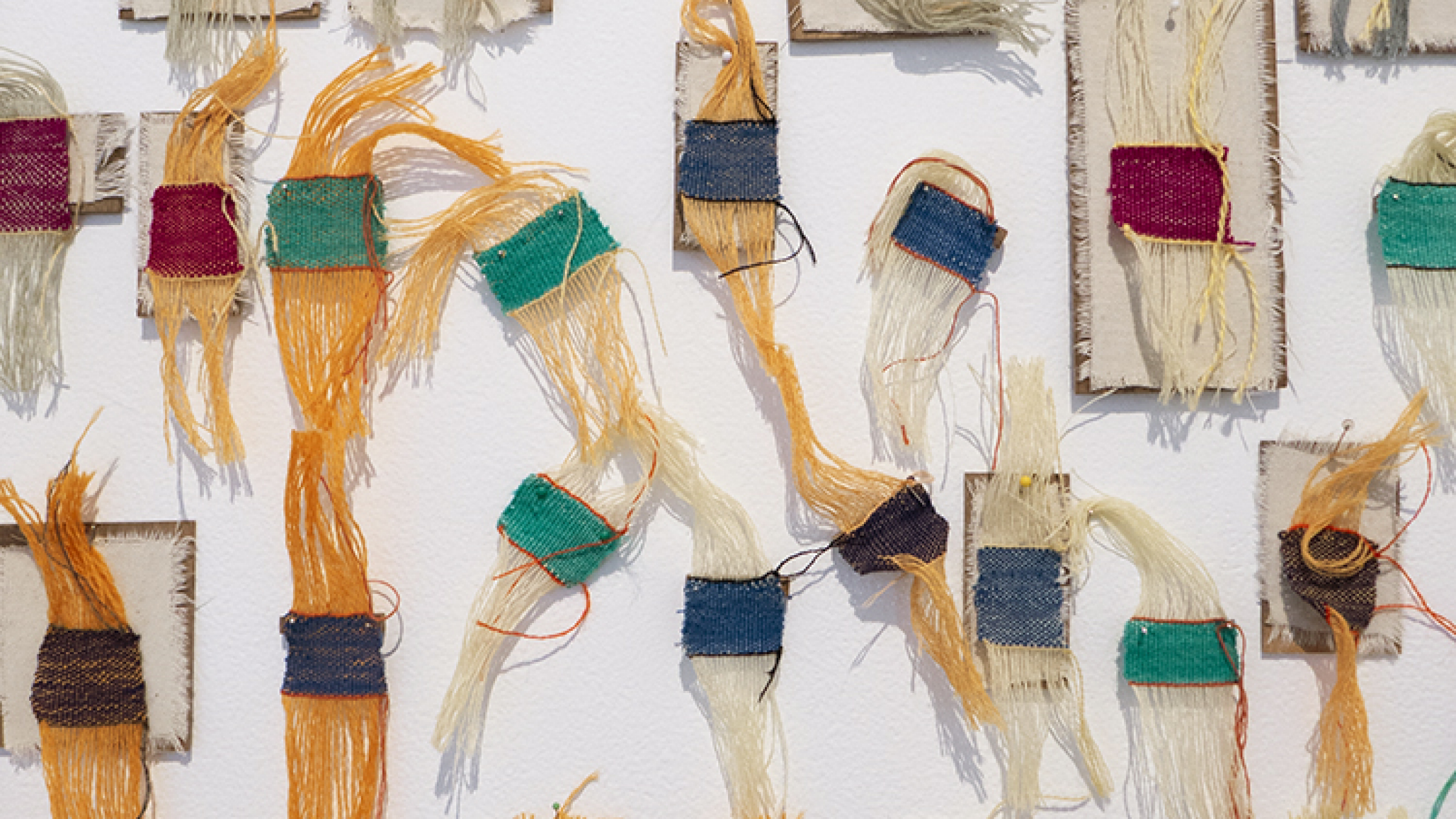 The structure of a loom creates an opportunity for data to be visualized using fluctuations of color, weight, and pattern. Artist Studios resident Jamie Boyle will lead participants to explore this visual potential of the woven form and introduce them to the elemental components and process of weaving. The design elements of a small, palm-sized weaving—including warp and weft colors, cloth density, and size—will correspond to game-like questions resulting in a swatch of cloth that visualizes the intersecting internal and external conditions of each participant.
Led by MAD's artists-in-residence, MADmakes is a drop-in, hands-on series where visitors can test their skills at art making and creative production. MADmakes provides an opportunity for visitors to better understand and appreciate the workmanship that goes into studio practice. Visitors of all ages, backgrounds, and skill levels are invited to create something new on the second Thursday of every month.