In the MAD Loupe with Robin Kranitzky and Kim Overstreet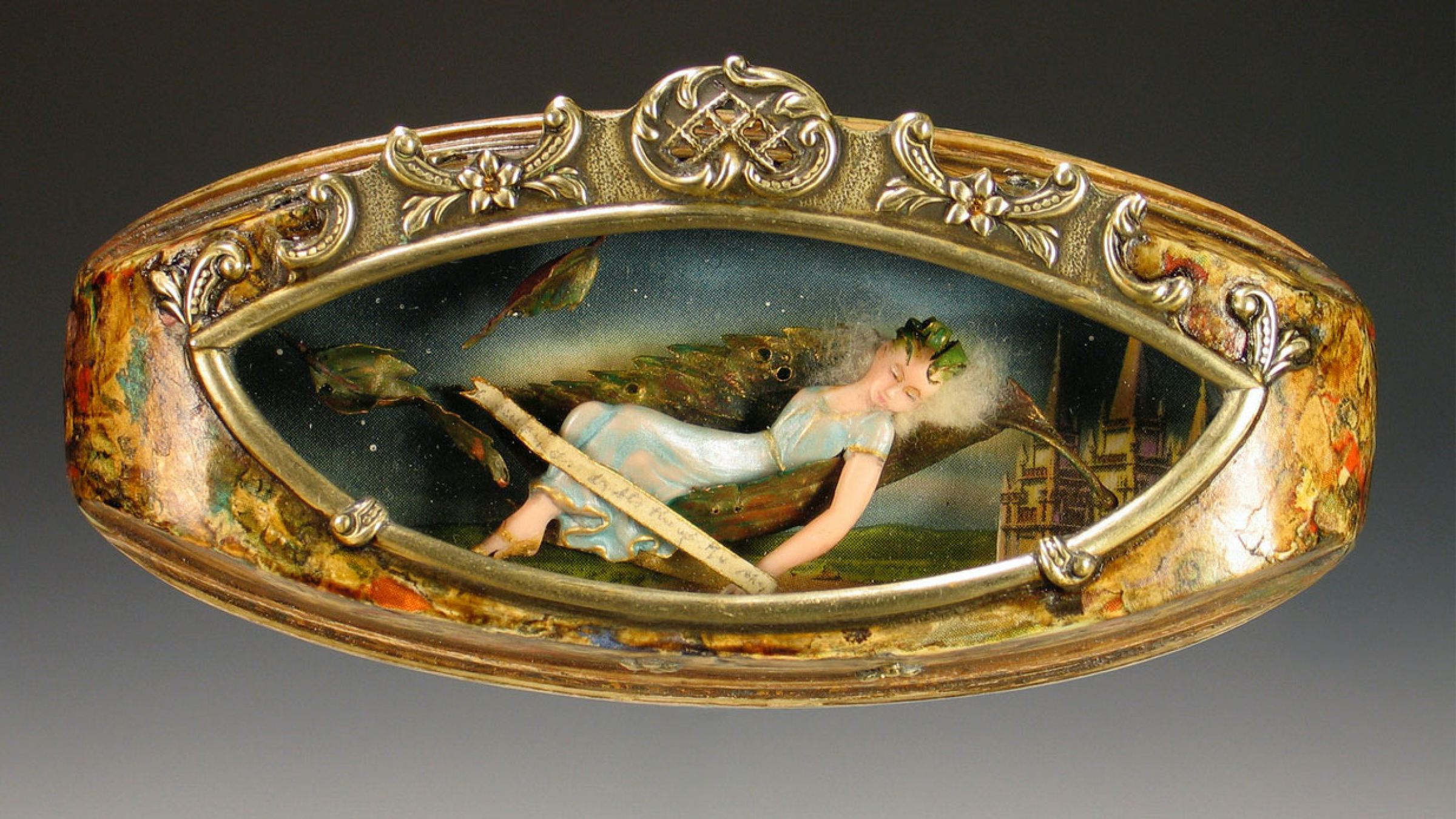 Join Barbara Paris Gifford and artists Kim Overstreet and Robin Kranitzky, known as "Kim and Robin" for an afternoon chat. The two long-time friends and collaborators are renowned for their narrative jewelry, creating miniature, wearable worlds out of found objects and precious metals. Listen as the charming pair discuss their collaborative process, their intricate work, and the brooch that was just acquired for MAD's permanent collection!
In the MAD Loupe is a series of talks hosted by associate curator Barbara Paris Gifford and access is free for all Members and Patrons. Not a Member yet? Ticket costs for this edition may be applied to the purchase of a MAD Membership. Please contact members@madmuseum.org to become a part of the MAD family today.
Ticket purchasers will receive an email confirmation. Please follow the link under "Important Information" to complete your registration with Zoom.
About the artists
The creative collaboration between Robin Kranitzky and Kim Overstreet began in 1985. While working together at Miller & Roads department store in Richmond, Virginia, they discovered a mutual interest in ceramics which prompted them to fund a kiln by creating mixed-media jewelry, a venture that then took off. Though their backgrounds differ, they found their skills in window display, sculpture, graphic design and illustration overlapped in interesting ways. And since they are naturally drawn to small-scale worlds, it is not surprising that they melded their skills into a unique singular vision in the form of a brooch. The serendipitous flourishing of their jewelry practice launched a collaborative venture known then as Lost & Found. Over the years Kranitzky-Overstreet jewelry has evolved into intricate, narrative spectacles that are now in several permanent museum collections. Their studio is located in Richmond, Virginia.