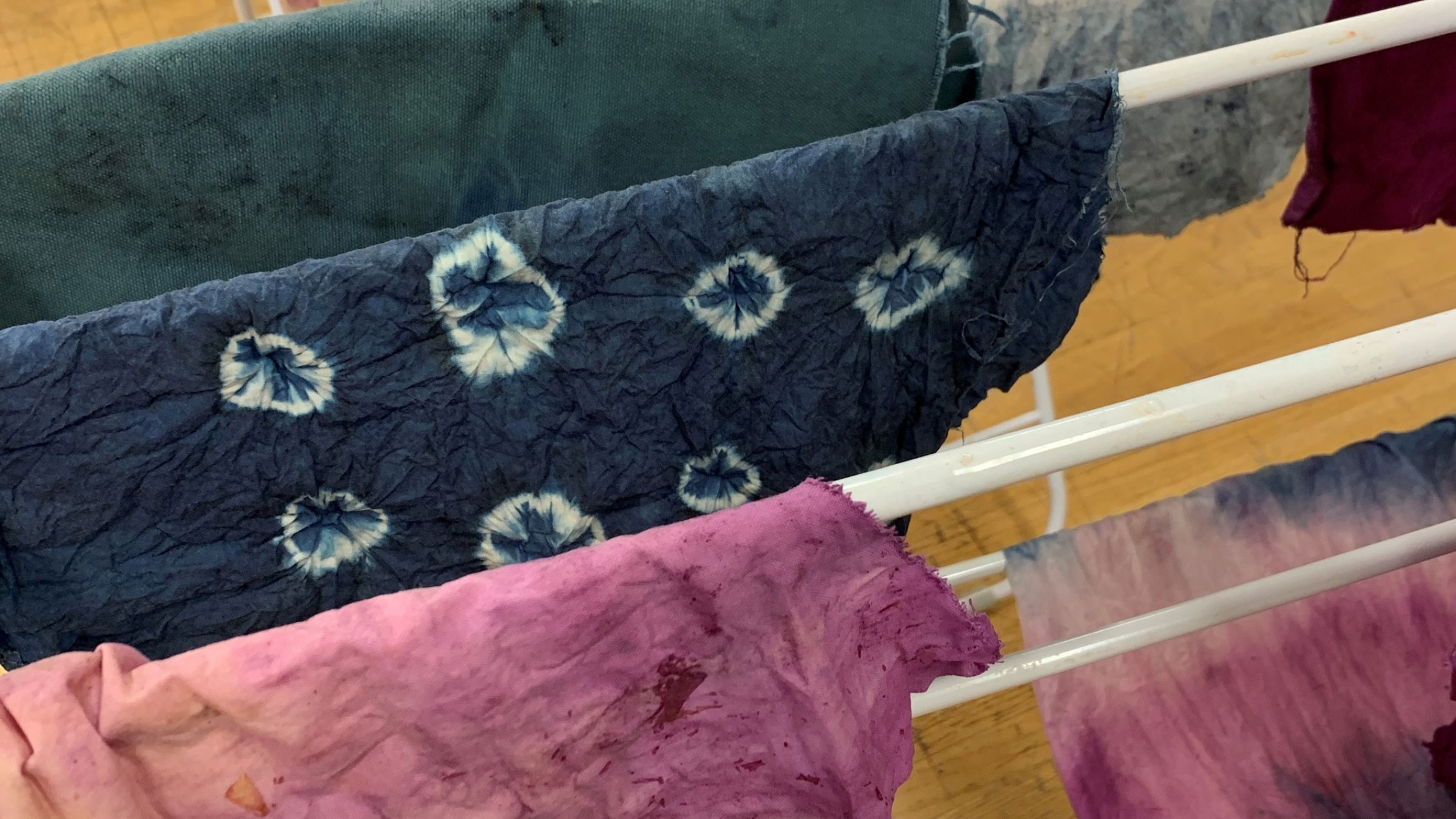 Inspired by the hand-dyed textiles in MAD's permanent collection, this 3-hour, intensive workshop led by 2018 Artist Studios resident Victoria Manganiello highlights one of the most precious and desirable natural dyes—indigo. Learn how to dye your own bandanas and discover the fascinating history of indigo from its uses in the ancient world to the present day.
Materials are included.
Space is limited.
About the artist
Victoria Manganiello is an artist, educator, producer and collaborator. She has received multiple recognized grants, commissions, and residency appointments and exhibited her work internationally including in Taiwan, Australia and throughout Europe and the USA including at the Museum of Arts and Design. She is also an adjunct professor at NYU and Parson's in New York. Exploring the intersections between materiality, technology, geography, and storytelling, Victoria's multi-disciplinary and installation work, abstract paintings, and kinetic sculptures are made meticulously with and inspired by hand-woven textiles using hand-spun yarn and hand-mixed natural and synthetic color dyes alongside mechanical alternatives and modern technologies.
Please review our health and safety protocols before you arrive. MAD strongly recommends all visitors six months and older are vaccinated against Covid-19 and visitors ages two and up wear face coverings, even if vaccinated. Thank you for your cooperation.