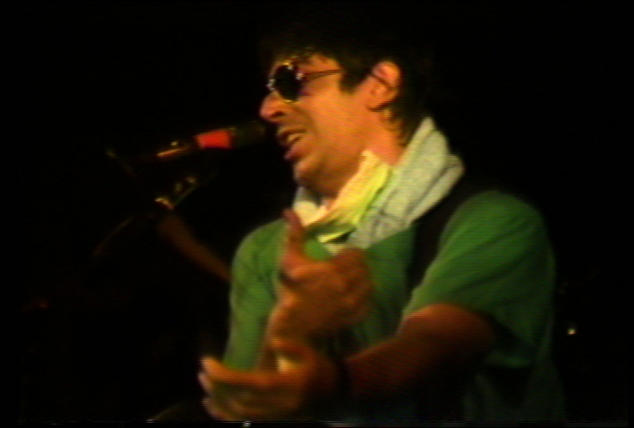 Still from Go Nightclubbing Archive, image courtesy of the artist, photography by...
click image to enlarge
Program Details
Thursday, May 1, 2014 - 6:00 pm to 9:00 pm
Free with Pay-What-You-Wish Admission
The Theater at MAD
Approximate run time 60 minutes. Program repeats on the hour. Screenings start at 6pm, 7pm and 8pm.
Thursday, May 1, 2014 - 6:00 pm
Program Description
Go Nightclubbing Archive filmmakers Emily Armstrong and Pat Ivers present a collection of their favorite selections from the archive, including performances by Balllistic Kisses, Max Blagg, Buzz and the Flyers, John Cale, Joe "King" Carrasco, Cramps, Richard Hell and the Voidoids, Levi and the Rockats, Outsets, Iggy Pop, and Strange Party. The performances were filmed on location at Mudd Club, CBGB's, Hurrahs, and Danceteria, among others.