Flower Craft Atelier: Lutfi Janania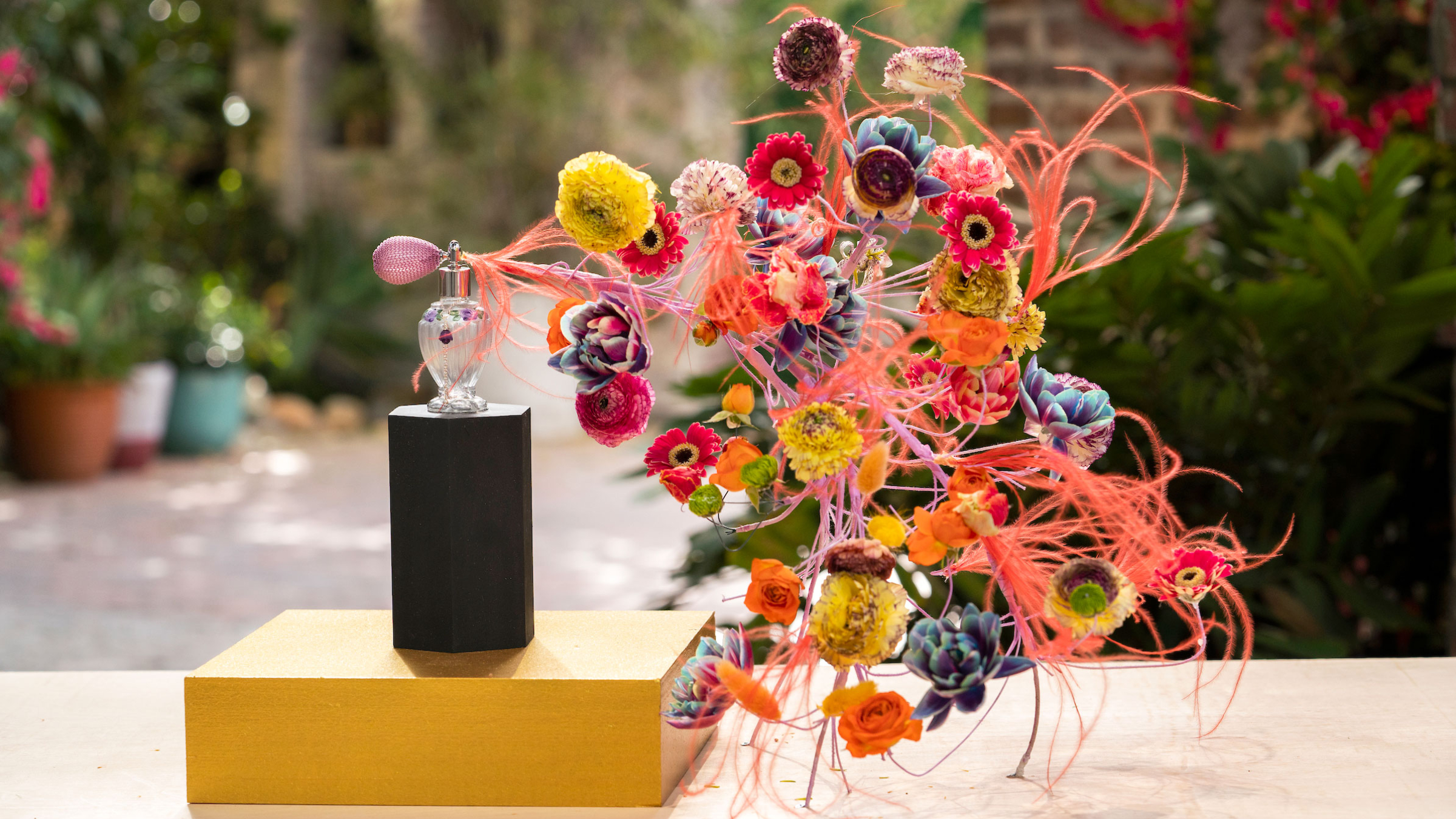 Flower Craft artist Lutfi Janania brings the sensuality of his creative studio ROSALILA to MAD's Flower Craft Atelier. Enjoy light libations in the bloom-filled Flower Craft gallery with Lufti and fellow flower lovers followed by a 90-minute workshop exploring opulent botanical sculpture with the Honduran-born botantical artist and winner of season two of the HBOMax hit series Full Bloom.
Participants are invited to arrive early to see the exhibitions on view.
6 pm light libations
6:30–8 pm workshop
Working with Lutfi, participants will:
Explore the formal elements of botanical sculpture with an emphasis on scale, texture, and composition as well as the effects of light, weight, balance, and gravity.
Work with fresh and preserved seasonal blooms, sustainable and repurposed materials.
Create one striking botanical sculpture of your own design for the home.
Included:
All materials needed to create one arrangement
Carry box for your arrangement for easy transport home
About the artist
Lutfi Janania, a Honduran botanical artist raised on a bioreserve among the rain forest and mountains in San Pedro Sula, has always coveted nature for her self-pronounced opulence. His sculptures, comprised of exquisite, distinguished dry and hydrated natural materials, convey this sense of enrapture and expand upon it. With poised geometric branches and weeping floral tendrils, Janania devises surreal, unrealized portraits of worlds we've yet to know. Janania invokes romantic aesthetics of centuries past while cultivating ornate images within his cultural contexts. In doing so, Janania summons an elegant passion to his immediate realm. With each work and each "new world," he emboldens once-faint ideas, reinforcing them with grace and gravitas at his studio in Brooklyn, New York.
Please review our health and safety protocols before you arrive. MAD strongly recommends all visitors five and up are vaccinated against Covid-19 and visitors ages two and up wear face coverings, even if vaccinated. Thank you for your cooperation.