Flower Craft Atelier: Kristen Alpaugh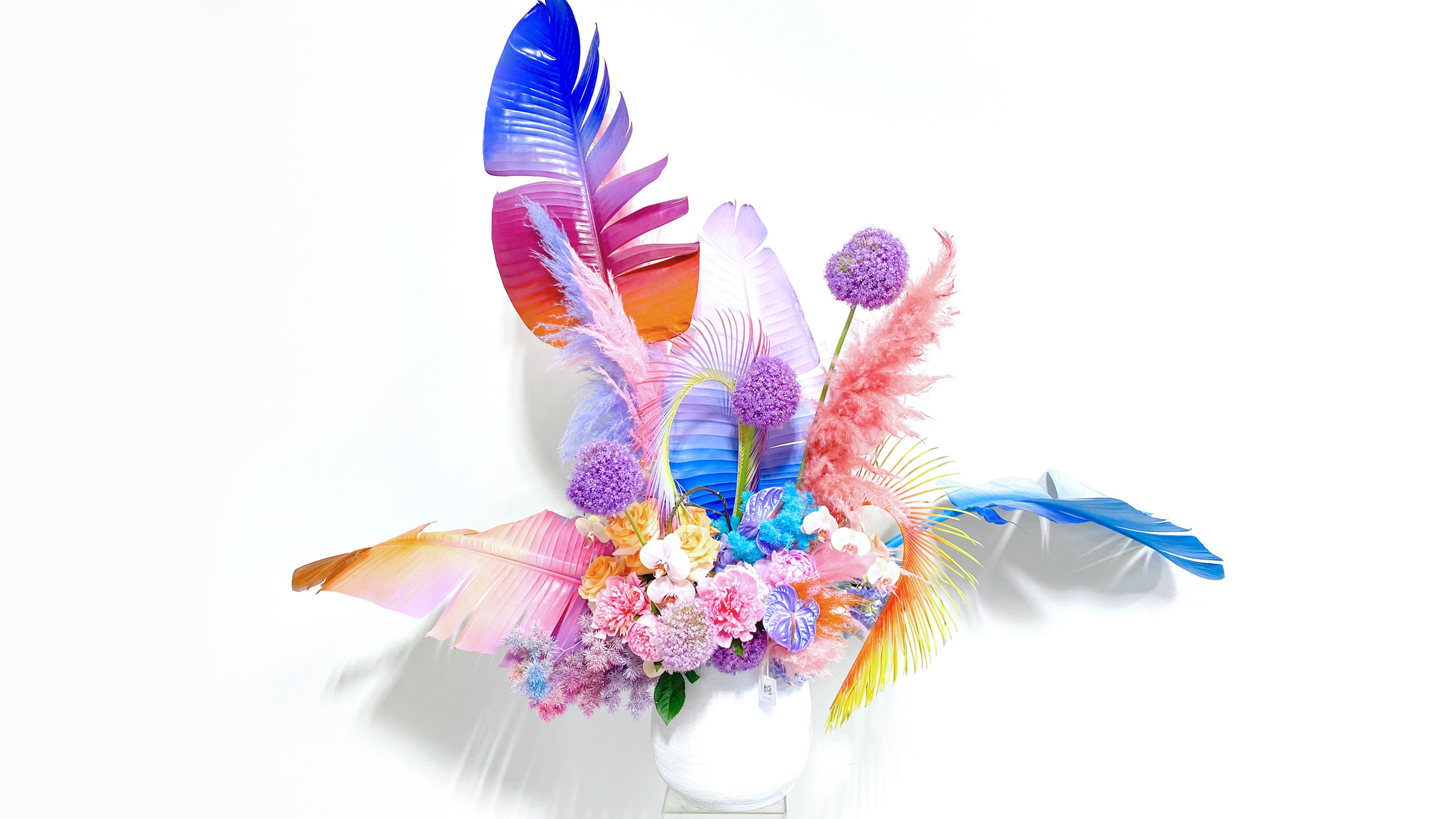 Flower Craft artist Kristen Alpaugh brings the fantastical, color-filled world of her FLWR PSTL studio to MAD's Flower Craft Atelier. Enjoy light libations in the bloom-filled Flower Craft gallery with Kristen and fellow flower lovers followed by a 90-minute workshop with the Los Angeles-based botanical artist and contestant on the hit HBOMax series Full Bloom.
Participants are invited to arrive early to see the exhibitions on view.
6 pm light libations
6:30-8 pm workshop
Working with Kristen, participants will:
Learn to design with a focus on gesture, balance, emotion, and an explosion of rich color.
Learn how to hydrodip a phalaenopsis orchid using a special process that Kristin has perfected over the years.
Create a botanical art piece for the home of your own design.
Included:
All materials needed to create one arrangement
A carry box for your arrangement for easy transport home
A coveted Haus of Stems Irithurium—the original iridescent anthurium
About the artist
Kristen Alpaugh, founder of Los Angeles-based FLWR PSTL, is pushing boundaries in floral design to the highest levels of art  and fashion. Kristen's work has been recognized as at the forefront of floral design and has garnered the attention of many high-profile clients and brands in pop culture, cosmetics, fashion, and set production. Kristen uses the impermanent beauty of flowers to stress the importance of being present and believes color is a gift. She employs years of experience in fine art to her work—melding botanicals with various media to tell unique and compelling stories through floral design. Most recently, you may have spotted her participating in HBOMax's competition series, Full Bloom.
Image: Flowers and photography by Flower Craft artist Kristen Alpaugh
Please review our health and safety protocols before you arrive. MAD strongly recommends all visitors five and up are vaccinated against Covid-19 and visitors ages two and up wear face coverings, even if vaccinated. Thank you for your cooperation.