Digital Drop-in: Weaving What's to Come
Sat, Jan 23 / 10–10:45 am ET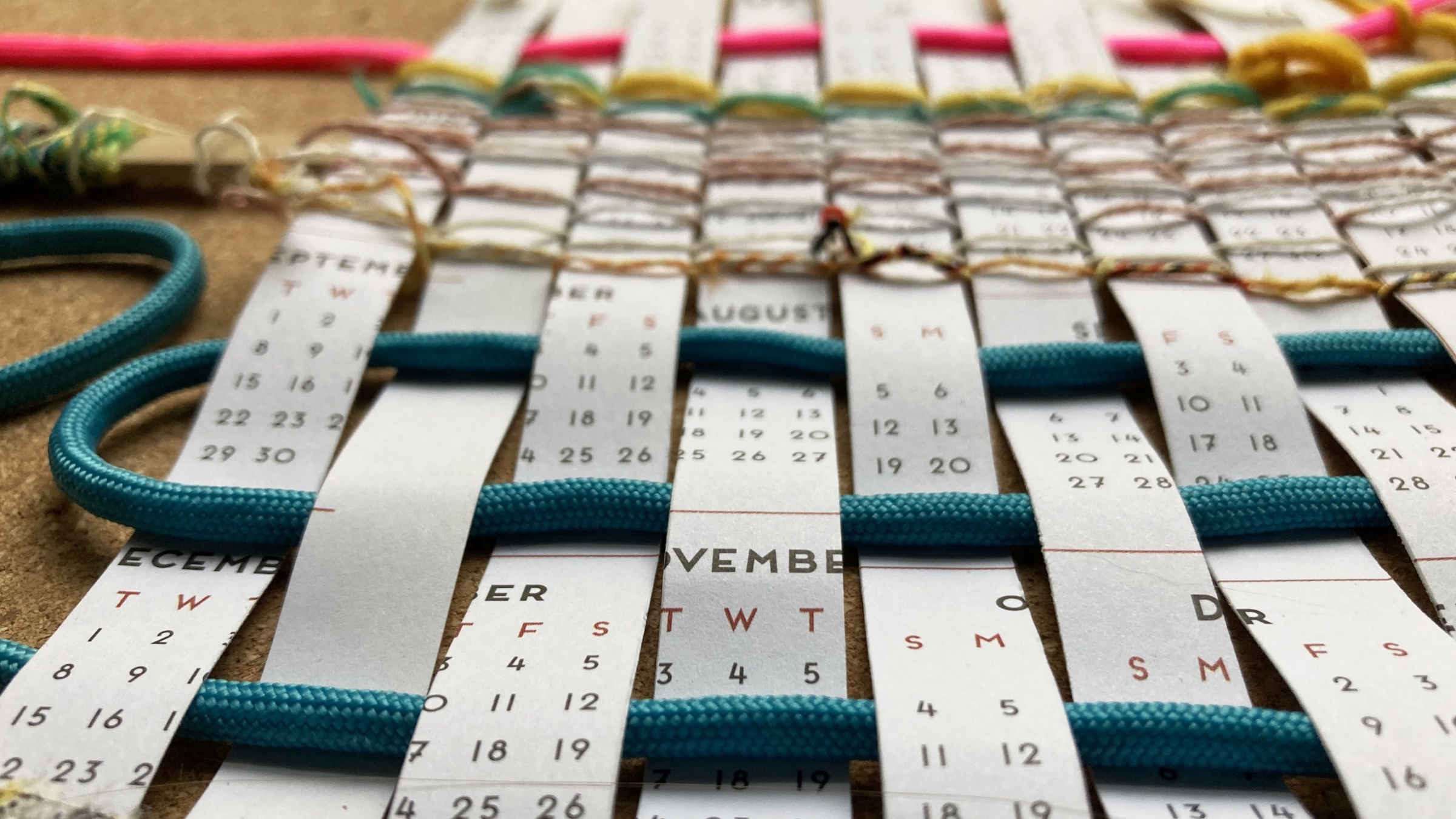 Sign on for a live artist-led tutorial on experimenting with craft and design processes using found and recycled materials found at home. During this fun and informal workshop, MAD Artist Studios alum Jamie Boyle will guide participants in creating small cloths that weave together gentle reflections on 2020 and creative visions for 2021. Participants will create small looms out of cardboard and explore how the basic components—the warp and the weft—of a woven structure interact and affect each other to create cloth. No prior weaving experience necessary or expected.
MAD's Digital Drop-ins are for participants of all ages, backgrounds, and skill levels. Following the demonstration, participants will have time to independently work on their project and share with "neighbors" in the virtual class.
All Digital Drop-ins are 45 minutes. Registrants will receive an email 24 hours in advance of the program with instructions for accessing the workshop on Zoom.
Suggested Materials
Small rectangle of sturdy cardboard (around 4" x 6", or whatever size feels good in your hands)
2 pencils (or similarly shaped objects such as small dowel rods, popsicle sticks, straws, knitting needles, etc.)
Tape
Scissors
Yarn or yarn-like materials such as string, twine, shoelaces, ribbon, fabric strips, etc., or paper cut into strips (for example, a 2020 calendar, or "yarn" made from newspaper)
Pen or pencil
Ruler
Wide-tooth comb or fork
Yarn needles (optional, but helpful)
About the artist
Jamie Boyle is an artist and weaving teacher based in Brooklyn, New York. She is drawn to the practice of handweaving for its physicality and relationship to the body and performance, as well as the possibility weaving holds for centering the sense of touch in the experience of the work (both the process and the object). The complicated ready-made qualities of cloth—that cloth often holds both comfort and harm at once in its fibers, structure, history, symbolism—drives her current research.