Digital Drop-In: Casting Chocolate and Crayons
Sat, Jul 11 / 10–10:45 am ET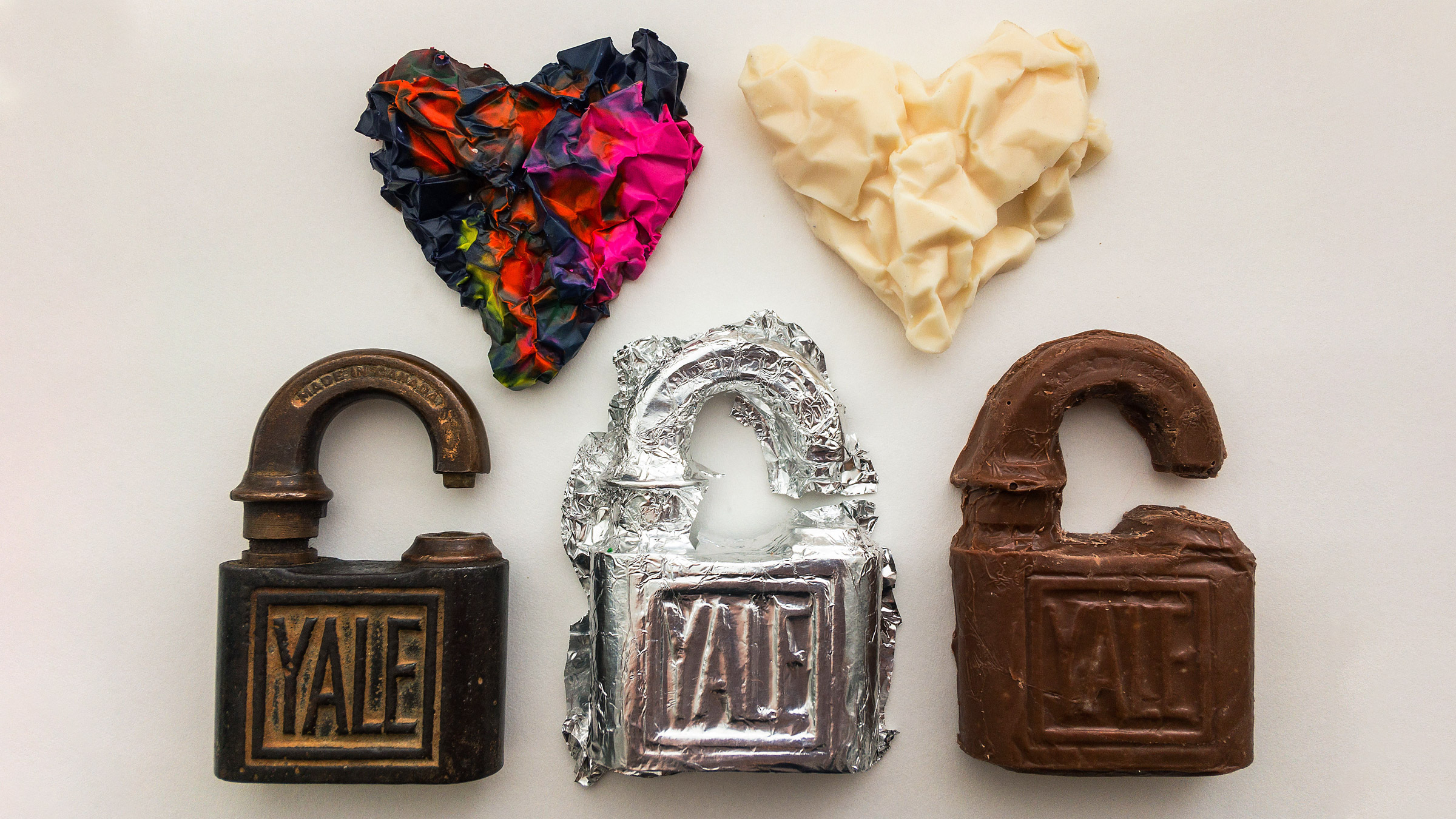 Sign on for a live artist-led tutorial on experimenting with craft and design processes using recycled materials found at home. During this fun and informal workshop, artist and MAD Artist Studios resident Rhonda Weppler will guide participants in making aluminum foil molds to make castings of chocolate and crayons.
MAD's Digital Drop-ins are for participants of all ages, backgrounds, and skill levels. Following the demonstration, participants will have time to independently work on their project and share with "neighbors" in the virtual class.
All Digital Drop-ins will be 45 minutes. Registrants will receive an email 24 hours in advance of the program with instructions for accessing the workshop on Zoom.
If you are a Trustee, Patron, or Luminaries member, please contact Catherine Farrell at catherine.farrell@madmuseum.org to receive instructions for joining this program.
SUGGESTED MATERIALS
Aluminum foil (ideally Reynolds non-stick aluminum foil)
Objects to cast (such as coins or a key)
If casting chocolate:

A handful of chocolate chips or chocolate melts (such as Wilton candy melts or Ghirardelli melting wafers)
Microwave
Scissors

If casting crayons:

At least three wax crayons (preferably Crayola)
Oven or toaster oven
Useful optional materials
Two pencils: one sharp and one dull (to draw into foil without ripping it)
Cardboard toilet paper tube
Glue
Small piece of recycled cardboard (for example, a recycled cereal or cookie box)
Small piece of soft fabric (such as cotton, silk, or microfiber, at least 3 inches x 3 inches)
About the artist
An Artist-in-Residence in the Museum's Artist Studios program, Rhonda Weppler makes sculptural still lifes using the centuries-old technique of repoussé, in which a malleable metal is shaped by hammering from the reverse side to create a design in low relief. Embossing aluminum, brass, and copper foils on objects, Weppler creates residual shells that serve as commentary on the ephemerality of all things. Weppler presented an exhibition in collaboration with the MFA Boston's Community Arts Initiative, and has exhibited extensively across Canada with her frequent collaborator, Trevor Mahovsky. Weppler received an MFA from the University of British Columbia and a BA from the University of Toronto.