Design Happy Hour: Expressive Embroidery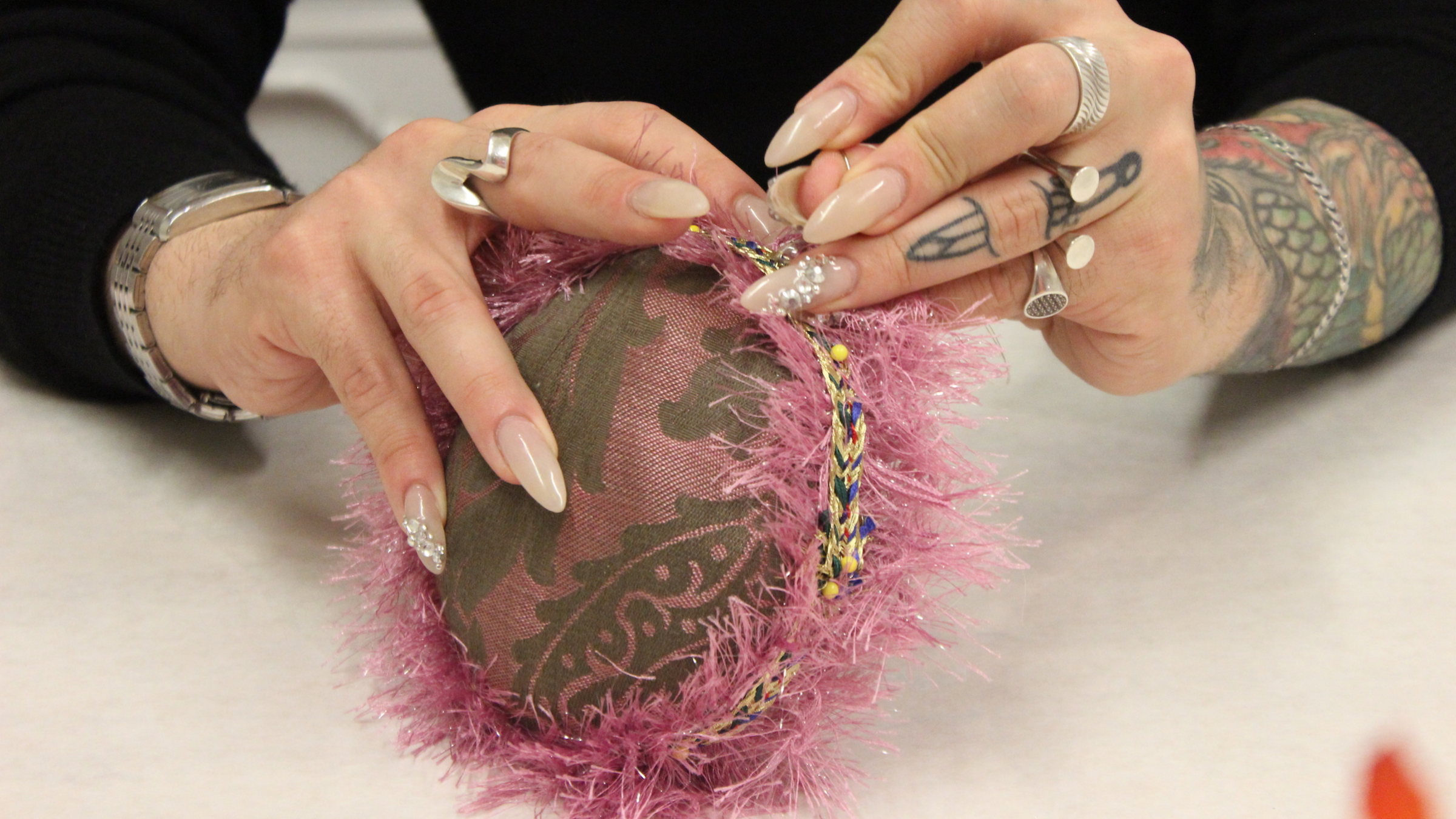 This event is sold out. Please join us for our next Design Happy Hour on March 11.
Enjoy an open bar of wine and beer while creating expressive embroidery and beading with Artist Studio alum Max Colby. Taking inspiration from some of the intricate needlework on display in The World of Anna Sui as well historical examples of American embroidery, Colby will instruct participants in basic embroidery skills—beginners welcome and no previous experience necessary! Participants are encouraged to bring textiles or clothing they would like to embellish.
Max Colby creates maximal works of textiles, embroidery, and painting that examine social themes through a queer lens. Their series of intricate embroideries and textile assemblages subvert craft forms and techniques traditionally tied to domestic, religious, and ceremonial settings. Colby has exhibited at the International Print Center, TEMP Gallery, Henry Zarrow Center for Art and Education, and the Danforth Museum of Art. They were awarded the Queer Artists' Fellowship at the Leslie-Lohman Museum of Gay and Lesbian Art and a residency at the Massachusetts Museum of Contemporary Art in 2018 and is an alumni of MAD's Artist Studios program. They received their BFA from the School of the Museum of Fine Arts, Boston and Tufts University.
Design Happy Hours take place select Wednesday evenings in the Museum's Artist Studios space. Explore design techniques with some of the city's most exciting makers and creatives. Members enjoy early and discounted access. Join today!