Cinema | Artaud Double Bill + The Society of the Spectacle
Atom Egoyan  + Guy Debord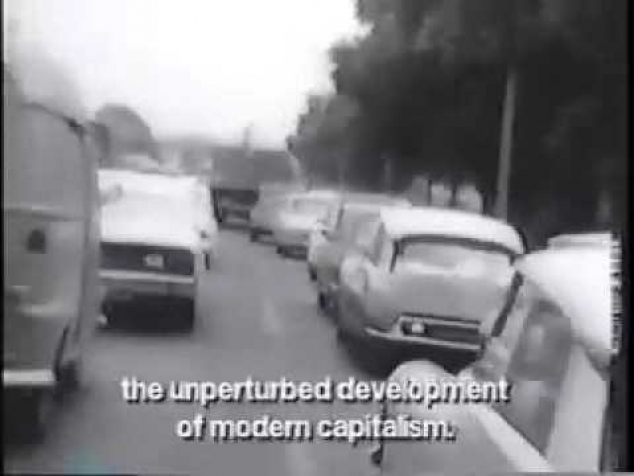 Program Details
Thursday, August 4, 2011 - 7:00 pm
$10 general / $7 members and students
The Theater at MAD
Thursday, August 4, 2011 - 7:00 pm
Program Description
Artaud Double Bill
2007
Dir. Atom Egoyan
3 min, Digital Projection
Starring Antonin Artaud, Maury Chaykin
Created for the To Each His Own Cinema (Chacun son cinéma) anthology film commissioned for the 60th anniversary of the Cannes Film Festival, Artaud Double Bill showcases a wry critique of the evolving role of traditional cinema in the hands of the millennial generation.
A collection of 34 short films, each 3 minutes in length, by 36 acclaimed directors, representing 5 continents and 25 countries, To Each His Own Cinema invited filmmakers to express "their state of mind of the moment as inspired by the motion picture theatre".   The Armenian – Canadian director Atom Egoyan crafted a painfully true examination of the impact cinema has had on the hearts and minds of today's youth.
Screens with 
The Society of the Spectacle (La société du spectacle)
1973
Dir. Guy Debord
80min, 35mm
With Leonid Brezhnev, Fidel Castro and Guy Debord
Based on his 1967 book of the same title, Guy Debord's first feature-length film, The Society of the Spectacle, uses found footage and détournement in a radical criticism of mass marketing and its role in the alienation of modern society.  Throughout the movie, a voiceover (of Debord) narrates with highlighted texts from philosophers and theorists Machiavelli, Marx, Tocqueville, and Soloviev. Without citations, these quotes are hard to decipher, especially with the subtitles—all part of Debord's goal "to problematize reception."
WAFAA BILAL
Iraqi-born artist Wafaa Bilal, assistant arts professor at New York University's Tisch School of the Arts, specializes in on-line performative and interactive works. His current project, the 3rdi, features a camera surgically implanted on the back of his head transmitting images to the web. Bilal's 2010 work "…And Counting" had his back tattooed with a map of Iraq and dots representing casualties. For 2007's Domestic Tension, Bilal spent a month in a gallery with a paintball gun that people could shoot at him over the internet – a statement on the Iraq war. Bilal fled Iraq in 1991 and came to the U.S. after two years in refugee camps.
www.wafaabilal.com
www.3rdi.me