Calendar / Upcoming Programs: Talks
Thursday, September 27, 2018 -

6:30 pm

to

7:30 pm
Have questions about your application for the Artist Studios program? Join MAD staff as they discuss the program and walk potential candidates through the application process.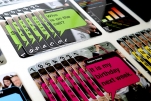 Thursday, October 11, 2018 -

6:30 pm

to

8:30 pm
How many ads have you designed? How many products have you helped launched? Have you ever designed an end? Does it matter?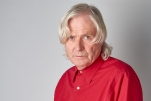 Thursday, October 18, 2018 -

6:30 pm

to

8:00 pm
Join contemporary jewelry artist Robert Baines for a humorous performative lecture and a Q&A on the occasion the exhibition Fake News and True Love: Fourteen Stories by Robert Baines.

Exhibitions on view today