Calendar / Upcoming Programs: Special Events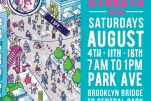 Saturday, August 18, 2018 -

7:00 am

to

1:00 pm
MAD is pleased to participate in Summer Streets, the New York City Department of Transportation's annual initiative that opens miles of city streets to fun, family-friendly and free activities in a traffic-free environment.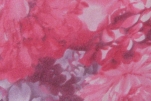 Saturday, September 1, 2018 - 10:00 am

to

Sunday, September 30, 2018 - 6:00 pm
Experimental animator Jodie Mack creates handmade 16mm films that combine the formal techniques and structures of abstract, absolute animation with those of cinematic genres. Frequently made with collaged domestic materials, her work explores the relationship between fine-art abstraction and mass-produced, decorative imagery.
Exhibitions on view today