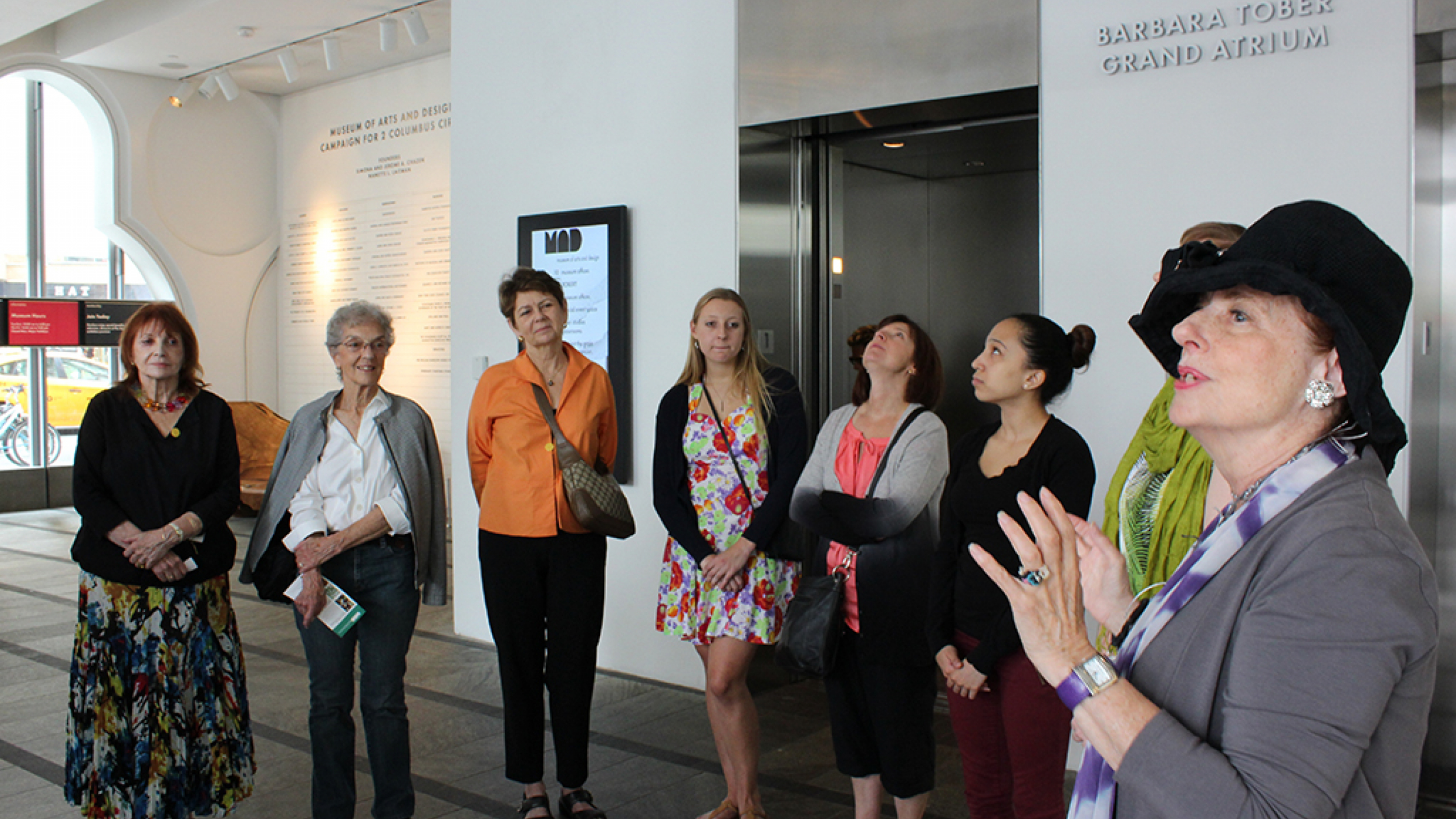 About the MAD Docent Program
Docents are highly dedicated volunteers who bring the Museum's collection and exhibitions alive for adult audiences during regularly scheduled public and select private tours. They are a vital link between MAD's visitors and the art in the galleries and further the educational mission of the museum. Docents use inquiry-based and dialogue-driven engagement strategies to explain curatorial ideas and help build deeper, more meaningful connections with the public. They are also part of a vibrant community of lifelong learners as they navigate an active schedule of changing exhibitions that document current and historic innovation in art, craft, and design and champion contemporary makers across creative fields.
The Museum of Arts and Design is not currently recruiting volunteer docents. If you would like to be placed on a mailing list to be notified about future volunteer opportunities, please visit this page.