Special Events | Visionaries! 2011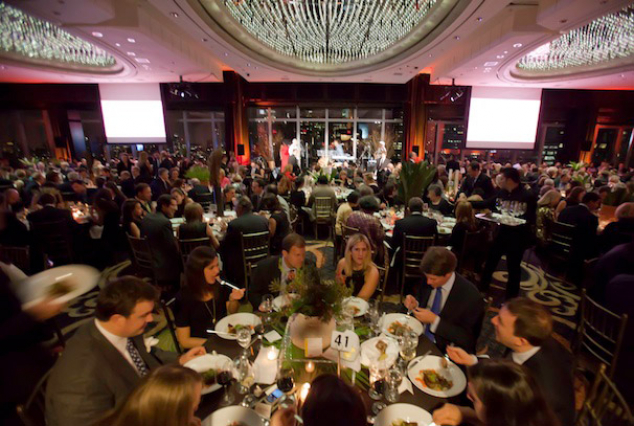 Visionaries! 2010
photo: Ric Kallaher
click image to enlarge
Program Details
Monday, November 14, 2011 - 6:30 pm
Pier Sixty, Chelsea Piers
Monday, November 14, 2011 - 6:30 pm
Program Description
Please join us for our annual Visionaries! Gala on Monday, November 14, 2011 at Pier Sixty, Chelsea Piers.  This year we are thrilled to be honoring the memory of Jean-Louis Dumas, Hermes; Denis Abrams, President and COO of Benjamin Moore; Robert King, Chief Executive Officer and President of Humanscale Corp.; and Vladimir Kagan, designer, whose seminal work is currently exhibited in the Museum's exhibition Crafting Modernism: Mid-Century American Art and Design.  The event will begin with a cocktail hour and silent auction at 6:30pm.  The silent auction will include artworks specifically made by artists who have been represented in recent Museum exhibitions, travel and dining packages, design items, and jewelry to name a few.  Dinner, an awards ceremony, and a live auction will follow.  It is sure to be an exciting evening, we hope to see you there!
For more information about sponsorship, click here.
For further information, please contact Rebekka Grossman at 212.299.7712 or rebekka.grossman@madmuseum.org
6:30pm Cocktails and silent auction
7:45pm Dinner program
Bidding is open on the Visionaries! silent auction.  Click here to review the silent auction catalogue.