The Paper Dress: From Fashion Fad to Fashion History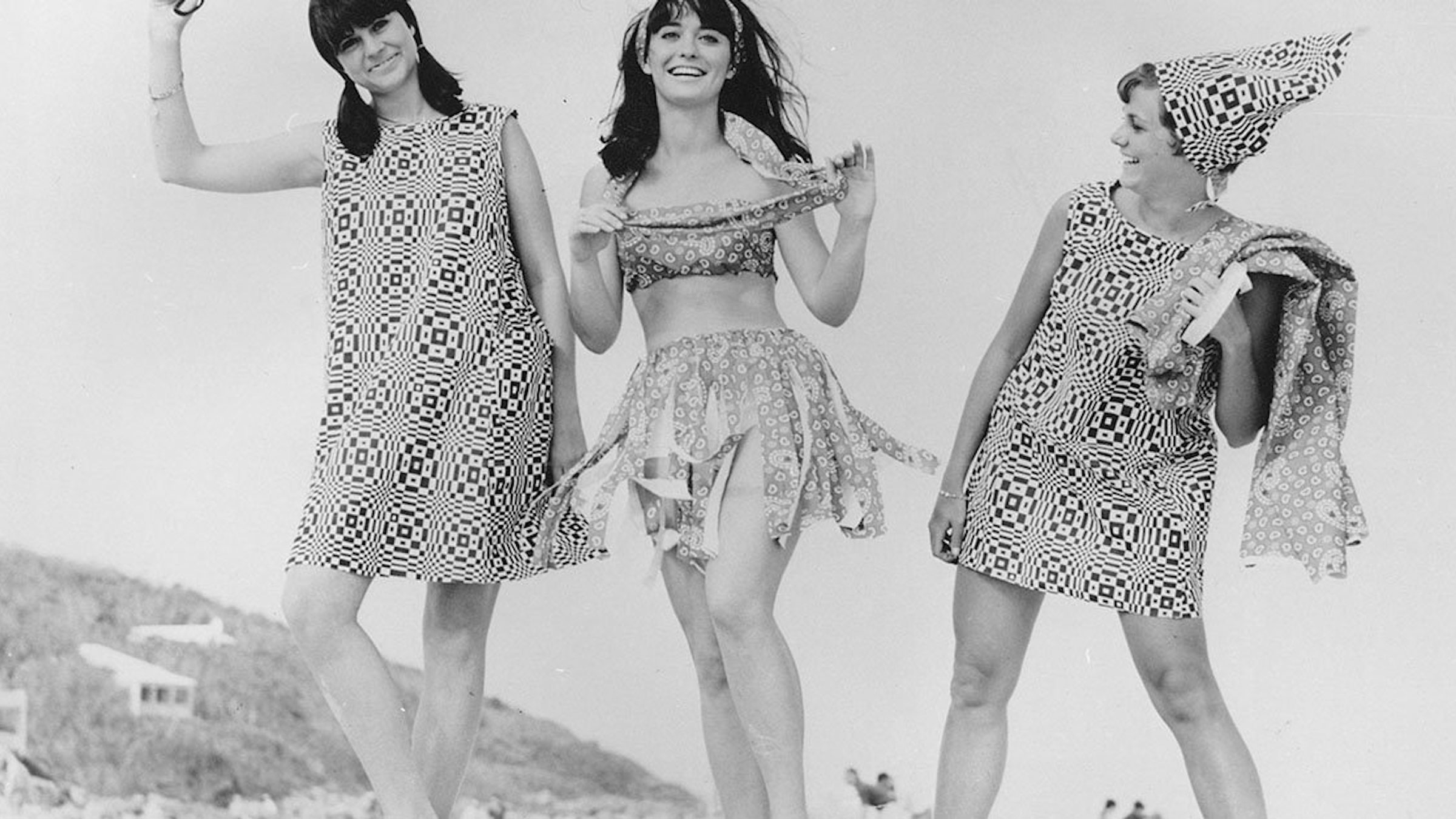 Learn how a fashion fad entered the canons of design history in our conversation with Helen Jean, curator of Generation Paper: A Fashion Phenom of the 1960s; Jill Bayer Ciporin, paper dress collector and daughter of the founders of the paper dress company, Mars of Ashville; and MAD senior curator Barbara Paris Gifford. For this immersive evening of sixties music, photography, and more, a special guest appearance will be made by Jill's parents, Bob and Audie Bayer, leaders of the paper fashion revolution. Together, the panelists and the Bayers will discuss the rise in popularity of paper dresses within the social history of the period and the innovative materials that were the impetus for the paper-dress craze.
During the discussion, there will be an unboxing and display of preserved paper garments from Jill's collection created by the original manufacturers. Samples of the paper materials will be available for the audience to touch and explore.
About the Panelists
Helen Jean is the Jacquie Dorrance Curator of Fashion Design at the Phoenix Art Museum. Her educational background includes a BFA from Stephens College in Fashion Design, and an MFA from the University of Lincoln- Nebraska in Costume Design, along with focused study at the International Quilt Study Center in Lincoln, NE. Along with previous experience at the Phoenix Art Museum, Jean has worked in the academic side of fashion design as an instructor at several colleges.
Jill Bayer Ciporin grew up in Asheville, NC, where her parents, Bob and Audie Bayer owned Mars of Asheville, a hosiery manufacturing company. In 1966, Jill's parents launched Mars' Waste Basket Boutique, a collection of disposable paper dresses and clothing. Within months, Mars was filling orders of 100,000 dresses per week and Andy Warhol was painting Mars dresses at a promotional event for Abraham & Strauss Department Stores in NYC. Mars soon became the leading manufacturer of paper dresses in the country. Jill is featured on the packaging of the Mars little girl dresses. Jill earned an AB in Public Policy from Duke University, and her professional career included video editor and producer at CNN, marketing communications and international event planning at Drexel Burnham Lambert and Mastercard International, and President of Corporate Video at the Burnett Group in NYC.
Please review our health and safety protocols before you arrive. MAD strongly recommends all visitors six months and older are vaccinated against Covid-19 and visitors ages two and up wear face coverings, even if vaccinated. Thank you for your cooperation.