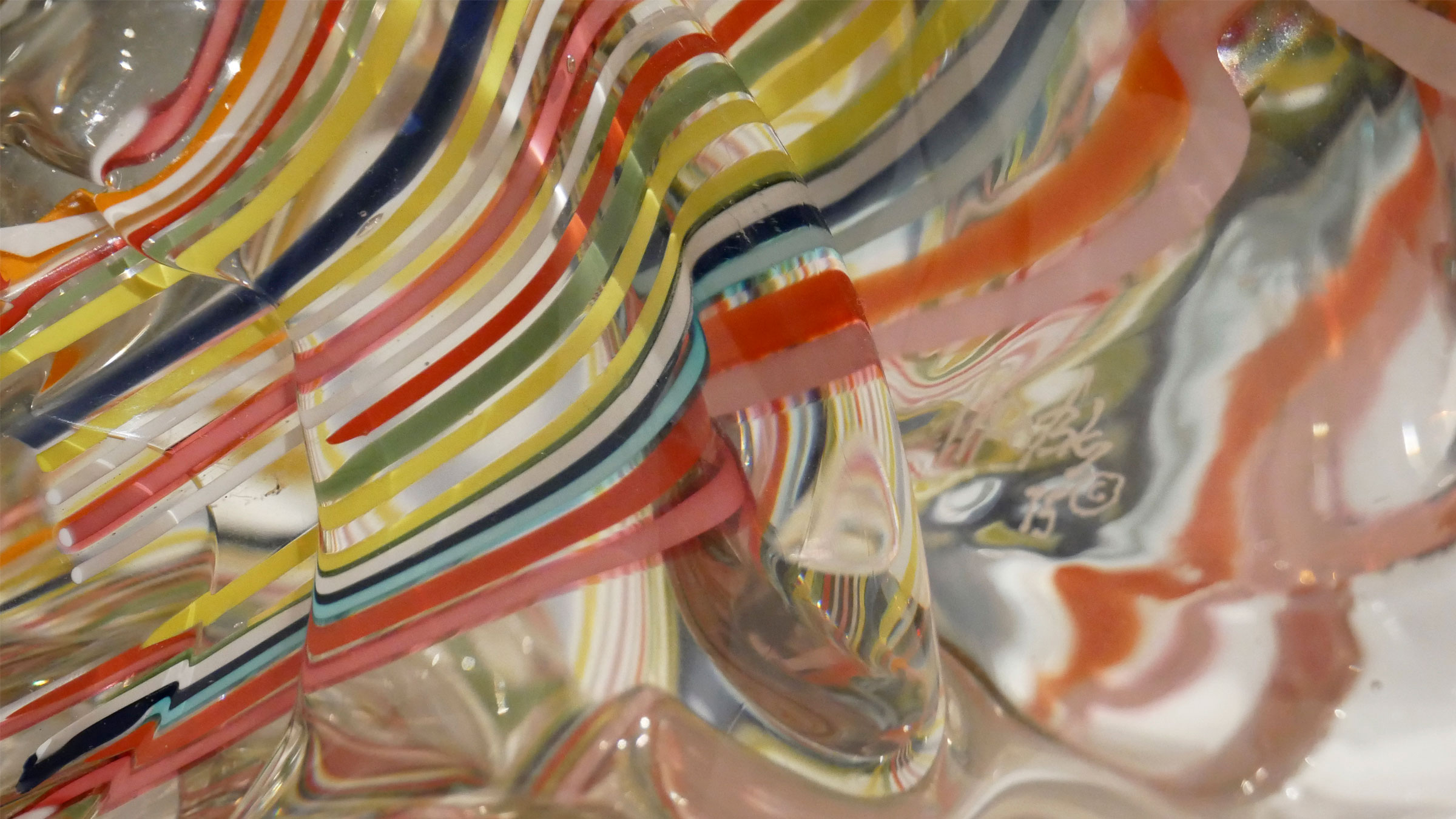 Join us for Art Alive, a drop-in gallery visit and art-making experience taking place every Thursday and Saturday. Each session, a practicing artist or artist educator focuses on a work on view in MAD's current exhibitions, leading hands-on activities and engaging discussions geared towards an intergenerational audience.
This Saturday, 2020 Artist Studios resident Kazue Taguchi will be on the floor of Craft Front and Center facilitating a project inspired by Marvin Lipofksy's Series (1975). Utilizing lighting gel sheets, participants will participants experiment with transparency, color, and light to create a stained glass-like artwork.
Discussions and activities are ongoing, so visitors can join at any time between 11 am and 2 pm and stay as long as they like. Art Alive is free with admission to MAD. The program is offered in accordance with the museum's safe social-distancing practices and visitors must be masked at all times.
Image: Marvin Lipofksy, Series (1975), detail
In accordance with the Mayor of New York City's Emergency Executive Order, all attendees are required to provide I.D. and proof of vaccination against Covid-19. Learn more about the Museum's health and safety protocols.