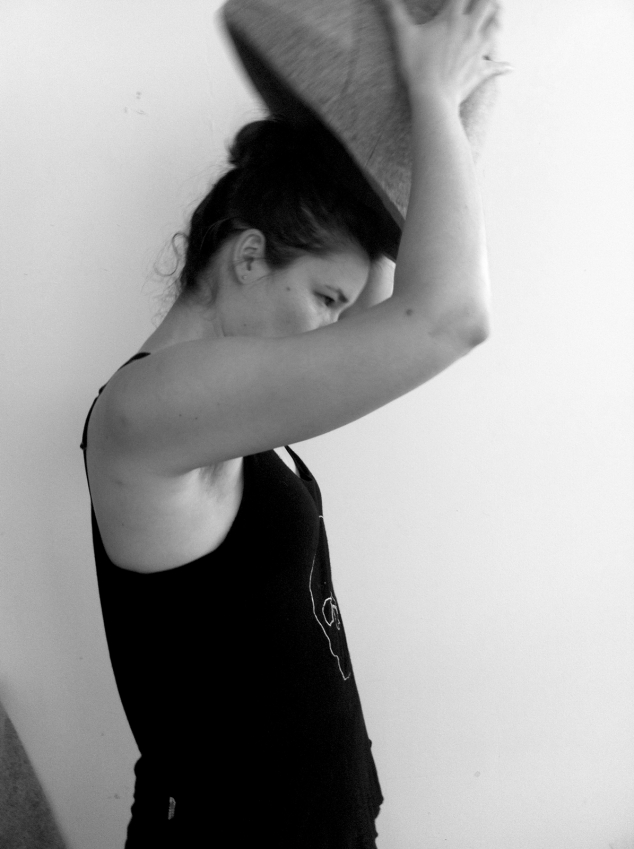 Multidisciplinary artist Maria Hupfield (b. 1975, Wasauksing First Nation, Ontario, Canada) activates her creations in live performances. She is interested in the production of shared moments that open spaces for possibility and new narratives. In her work, these moments of connection are recalled and grounded by coded and recoded hand-sewn industrial felt creations. A member of the Anishinaabe Nation at Wasauksing First Nation in Ontario, Canada, Hupfield is deeply invested in intersectionality, indigenous feminisms, and explorations of race, gender, and class. Since her time as an artist-in-residence at MAD in 2012, Hupfield has exhibited and performed her work internationally, most recently premiering her solo exhibition The One Who Keeps On Giving at the Power Plant, Toronto, in January of 2017.
More information about Hupfield's work while in-residence at MAD forthcoming.
Schedule
Visit Maria Hupfield during Cycle 2 of Studio Views, October 20, 2017 to December 17, 2017.