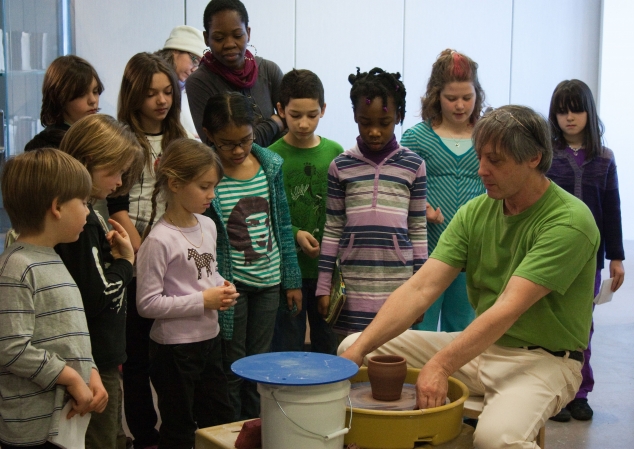 We are deeply grateful for the generous support of our friends who help bring MAD alive. This involvement is essential to allow MAD to offer such a dynamic range of exhibitions and programs in the galleries, online and in schools.  We invite you to make your contribution to MAD's continued growth with a gift to our Annual Fund today. Your fully tax-deductible contribution provides vital support, helping to keep MAD among New York City's top cultural destinations as a pioneering institution at the intersection of craftsmanship, design and the visual arts.
Donate Online Now through The Store at MAD
Donate by mail: Click here to download donation form
Donate by Phone: Contact Katharine Fields at 212.299-7789
Annual Fund
Museum of Arts and Design
2 Columbus Circle
New York, NY 10019
*Your gift to the annual fund is a 100% tax-deductible donation and is not a membership purchase or renewal.

Wednesday, April 26, 2017
fashion after Fashion presents the work of six designer teams who are thinking—and making us think—about fashion anew. Featuring some of the most innovative work being produced in the context of contemporary fashion, fashion after Fashion focuses on commissioned, site-sensitive installations to offer an experience that is as immersive and affective as it is mentally stimulating.

Supporting Members and above are invited to join MAD's Assistant Curator Barbara Paris Gifford for a special private tour of the exhibition fashion after Fashion.