Teachers | Teachers' Professional Development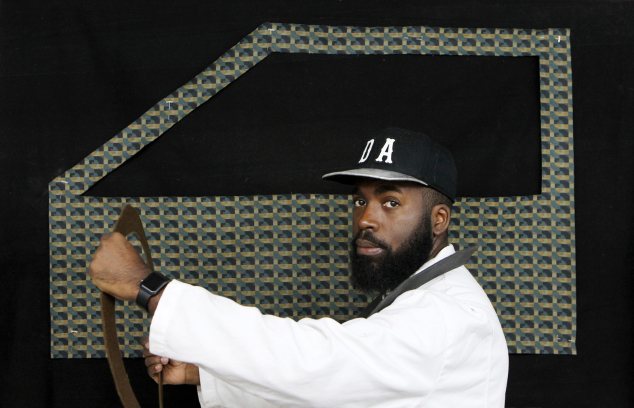 Program Details
Monday, January 29, 2018 - 8:30 am to 3:00 pm
$40 general / $25 students
Monday, January 29, 2018 - 8:30 am
Program Description
This full-day professional development workshop will focus on the new exhibition Derrick Adams: Sanctuary and includes a keynote presentation by curator Dexter Wimberly, educator-led gallery activities, and a hands-on project facilitated by artist Heejung Cho. The exhibition and the day's activities offer exceptional opportunities to forge meaningful connections between contemporary artistic practice, personal experience, and social justice concerns in the larger context of American history.
Teachers' Professional Development at the Museum of Arts and Design complements and expands upon educators' existing knowledge of contemporary art, craft, and design. Led by artists, curators, and museum educators, participatory workshops are designed to help K-12 educators discover creative ways of interpreting and presenting fundamental concepts in all subjects areas, using art, craft, and design as a bridge for comprehension.
Teacher workshops take place during district-wide professional development days in New York City. MAD also offers custom-designed workshops for individual schools or districts.